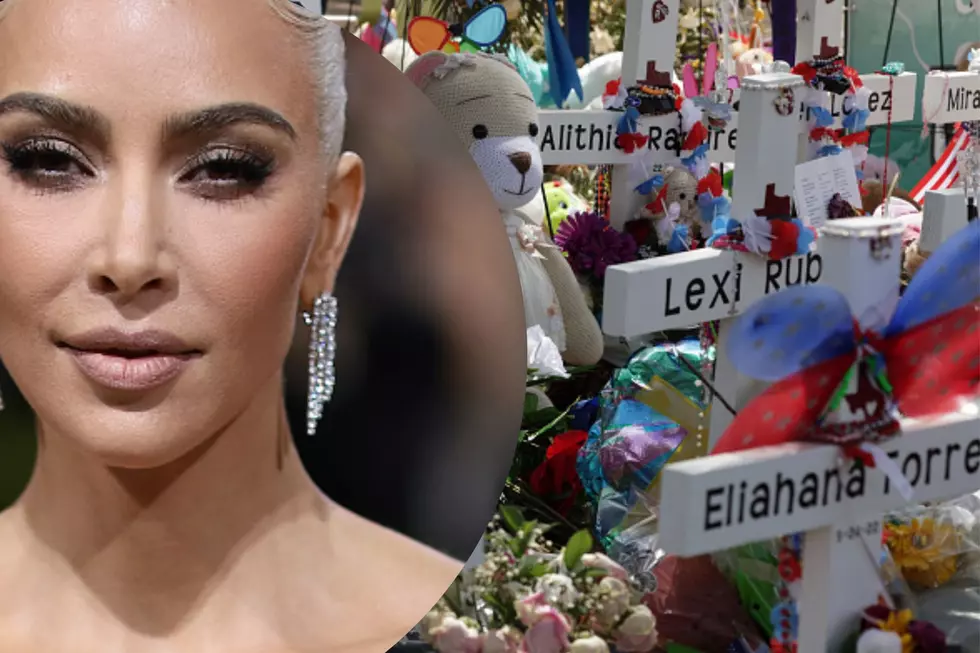 Kim Kardashian Uses Her Viral Power to Help Uvalde Victim's Dad
via Dimitrios Kambouris / Staff / Alex Wong Staff/ Getty
Usually, it takes a miracle for a special privilege to happen for an inmate who is locked up. Now a tough pill to swallow is that the father of Eliahana "Ellie" Cruz is currently locked up.
Enter your number to get our free mobile app
There will be different people who have their own personal opinions about this matter. But Kim Kardashian knows how to go viral and she sure caught people's attention on Instagram by sharing her personal opinion about Eliahana's dad.
Kim Kardashian's plea is basically asking for Eliahana's incarcerated dad to be released. Now Kim Kardashian isn't asking for his permanent release, but asking he be allowed at the services to say goodbye to Eliahana one last time.
Eliahana's dad is currently incarcerated for a non-violent drug offense. Kim Kardashian's post on her story mentioned that the family's requests have been denied.
I understand there are extreme risks when someone who is incarcerated is allowed out. There is that huge liability of the inmate possibly fleeing if granted permission.
But this is a big debate that some people who are parents could feel for Eliahana's dad. Then there is the other crowd that would feel it isn't a good idea to let him attend his daughter's funeral.
This is a big debate that people have different opinions on but if you're a parent, you feel his pain. I cannot imagine if I were incarcerated and wasn't allowed to say goodbye to someone I deeply love.
Everyone makes mistakes in life and some will turn that mistake into a learned lesson. But I honestly believe Eliahana's dad would be very respectful and not disrespect his own daughter's name by pulling any sort of sneaky moves.
But Kim Kardashian is definitely standing with Eliahana's dad and hopes he can attend his daughter's services. Let me know if you agree or disagree with Kim Kardashian by placing your vote below.
LOOK: What are the odds that these 50 totally random events will happen to you?
Stacker
took the guesswork out of 50 random events to determine just how likely they are to actually happen. They sourced their information from government statistics, scientific articles, and other primary documents. Keep reading to find out why expectant parents shouldn't count on due dates -- and why you should be more worried about dying on your birthday than living to 100 years old.