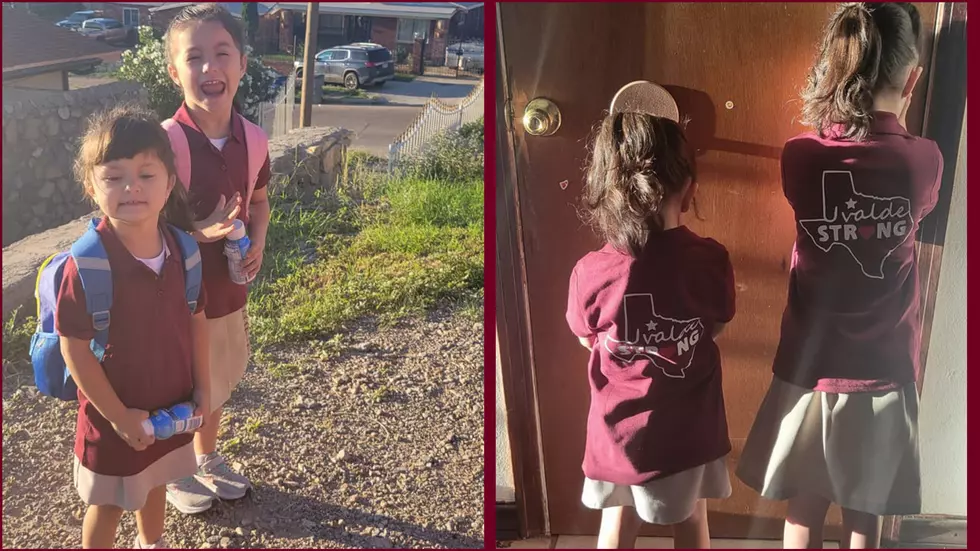 El Paso Schools Wear Maroon To Show Support For Uvalde School District
Courtesy: Daniel Marquez
Although the beginning of the school year has started for many school districts across Texas, the Uvalde district's first day back to school was Tuesday, September 6th.
Uvalde school officials decided to push back the start of the school year three months after the mass shooting at Robb Elementary School that left 19 children and two teachers dead. 
Today, students and staff will be heading back to school, however, Rob Elementary students and staff will not be heading back to their campus.
Rob Elementary's campus is set to be demolished and rebuilt.
El Paso school districts will be showing their support and solidarity with Uvalde by wearing maroon and white colored shirts which are the school colors for the Uvalde school district.
"We ask all students and staff to wear maroon to show the SISD caring spirit & unite to encourage Uvalde to have an amazing school year," read a post from Socorro Independent School Districts' official Twitter page.
Parents made sure to show their support by dressing up their kids in shirts with Uvalde Strong written on them
Some parents dropped off their children at school with heavy hearts.
"I've been dropping my son off at school with such a heavy heart since the end of last school year, but I pick him up with such a great grateful heart. No one deserves to drop off their child at school and never get to see them walk out again."

-Brianna Perea
"I think of the souls lost every day. We wore maroon today to honor their precious lives and applaud the bravery of the community."

-Jessica
"My heart breaks for those families! The least we can do is let them know we stand with them."

-Kara Cervantes
"Dropping her off at school today with a heavy heart for the Uvalde families. Honoring Amerie Jo, so many unfulfilled dreams, lives taken so soon."
Students in the Ysleta and El Paso Independent school districts were also encouraged to wear white and maroon:
Uvalde Strong EP