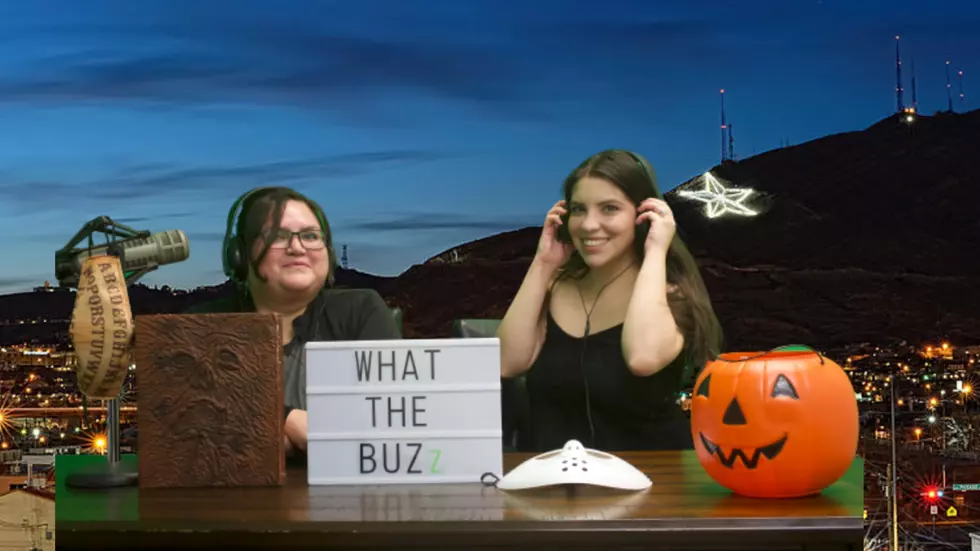 Joanna & Emily Share the Behind the Scenes of the Parade in New What the Buzz
KLAQ
We're back with a new episode of "What the Buzz'! This episode, titled "Behind the Scenes with Emily & Joanna" is now available on the free KLAQ mobile app and conveniently available at KLAQ.com on the Listen Live player.
In this new episode, we give you all the behind the scenes dirt on the Halloween Parade. Yes, it was a huge success but I have to confess that going into the parade, I almost thought I wouldn't make it!
It was a long process, and if you hear the show, you already know that our costumes didn't make it in on time. They finally arrived, a week later! However, the process of making the costumes was a scary one for me. I'm used to making costumes, I make them all the time; but this time I was worried I wasn't going to finish on time!
Enter your number to get our free mobile app
After a year of everyone cooped up inside, we knew that this Halloween parade would be a huge one- but we didn't exactly anticipate how big it would be! So, a huge thank you to everyone who joined us for the parade and making it one of the biggest ones we had!
In this episode, we also give some details on all the changes you may have heard on the Morning Show. We now start an hour later and we are no longer on in other cities, we have gone completely local! Also, who knew that all we needed was an extra hour of sleep?
So listen in to our new episode as we go into further details. "Behind the Scenes with Emily & Joanna" is now available on the free KLAQ mobile app and at KLAQ.com on the Listen Live Player; or check it out below. Until next time boos & ghouls!
2021 KLAQ Halloween Parade Winners
Our annual KLAQ Halloween Parade contests were exciting and as always, hard to judge. El Pasoans also show up and impressive not only those watching the parades but the judges.
We are excited to share photos of the winners for the 2021 Halloween Parade for Best Walkers, Rock N' Drive, and Business.
SPOOKY GOOD: 2019 KLAQ Halloween Parade
For 2019, KLAQ's Halloween parade brought out Tony the Tiger to be the Grand Marshal. As for the Buzz Adams Morning Show, they dressed up and drove around as The Wizard of Oz but zombie style. Thank you to everyone who came out to the parade and make it a spooky good time.