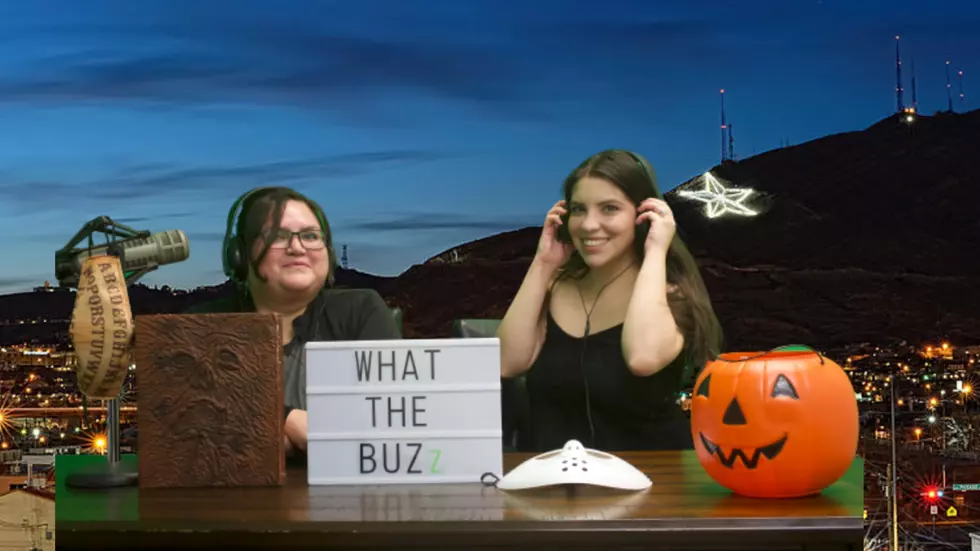 Joanna & Emily Dive Right Into All The Halloween Details You Want
KLAQ
What the Buzz is back with a brand new episode titled "Hey Buddy". The new episode is available now over at KLAQ.com on the Listen Live player and on that free KLAQ mobile app.
In this new episode, Joanna and Emily explain why you may have not been hearing the Buzz Adams Morning Show in Abilene. Our good friend Frank Pain in Abilene further explains why we are no longer on in there neck of the woods!
In this new episode we also dive deep into all the Halloween details you want to hear. We start off with announcing our official theme for our float; and also why Buzz isn't so happy about it. But I also detail why it's become such as hassle this year to get our costumes.
Enter your number to get our free mobile app
Emily also gives you all the details you need for our Halloween parade and our contests!
If you are interested in participating in our Halloween parade, click here for the official form. Entry for the parade is free and there are different categories you can join in for both the parade and for the contest.
We are also hosting a Halloween decoration contest. You can now enter to win either first, second or third in our Haunted Halloween Home contest! You can see the full rules and detail, and fill out the form by clicking here.
The next time we see you will be after the Halloween parade, where I'll bring you all the behind the scenes info you'll want to hear! Check out the newest episode of What the Buzz over at KLAQ.com on the Listen Live player and on the free KLAQ mobile app or check it out below. Happy hauntings!
SPOOKY GOOD: 2019 KLAQ Halloween Parade
For 2019, KLAQ's Halloween parade brought out Tony the Tiger to be the Grand Marshal. As for the Buzz Adams Morning Show, they dressed up and drove around as The Wizard of Oz but zombie style. Thank you to everyone who came out to the parade and make it a spooky good time.