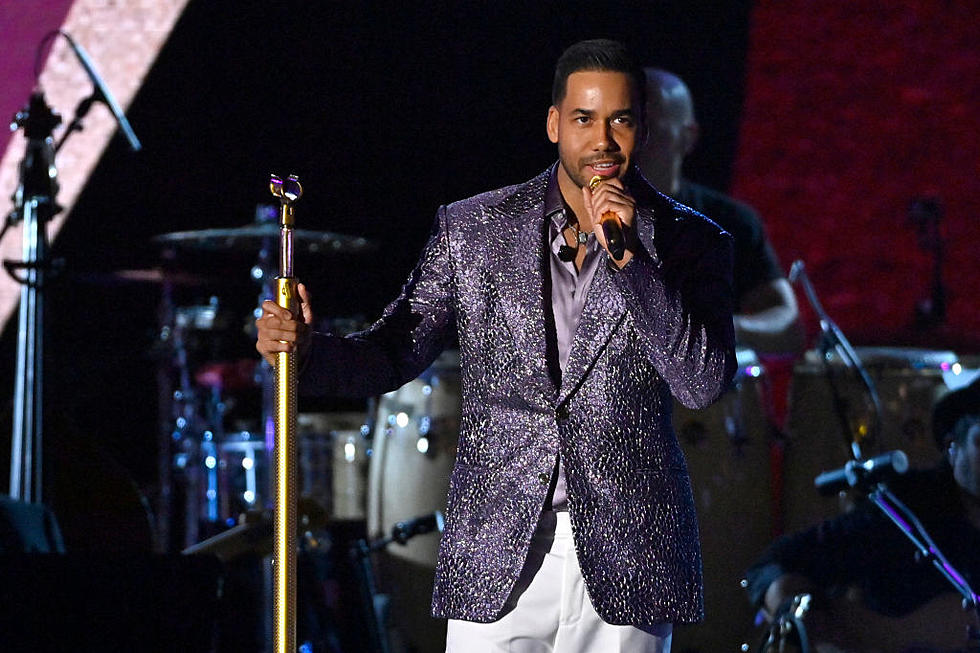 Global Superstar Romeo Santos' 2023 Tour Includes Fall Stop in El Paso
Getty Images
You can add Romeo Santos to the growing list of Latin singers performing in El Paso this year.
Latin music has become increasingly popular over the last couple of years, and its mass-appeal acceptance has resulted in a bounty of live shows from some of the genre's biggest acts for El Paso.
From the aforementioned Romeo Santos to Alejandro Fernandez to Rebelde, Peso Pluma, and Becky G, here are some of the hot Latin acts that will be making a trek to the Sun City in the coming months.
Enter your number to get our free mobile app
Romeo Santos
"The King of Bachata" is bringing his Formula, Vol. 3 Tour to El Paso this fall.
The worldwide tour is in support of his latest project, Formula Vol. 3, which completes the Formula trilogy he started in 2011 with his debut album Formula, Vol. 1.
He released Formula, Vol. 2, three years later in 2014 featuring collaborations with Drake, Nicki Minaj, Marc Anthony, and Carlos Santana. Formula, Vol. 2 became the best-selling Latin album of 2014, according to Billboard.
One of the most listened-to Latin artists in the world, Santos is scheduled to perform at the Don Haskins Center on Tuesday, October 17.
Peso Pluma
Friday, August 4
El Paso County Coliseum
Rebelde
Friday, August 25
Sun Bowl Stadium
Fuerza Regida
Friday, September 8
Don Haskins Center
Marco Antonio Solis
Saturday, September 9
Don Haskins Center
Carin Leon
Sunday, September 10
Don Haskins Center
Ana Barbara
Saturday, September 23
Abraham Chavez Theatre
Alejandro Fernandez
Friday, September 29
Don Haskins Center
Becky G
Tuesday, October 3
Abraham Chavez Theatre
Alejandro Sanz
Thursday, October 12
El Paso County Coliseum
Intocable
Saturday, November 4
Plaza Theatre
40 Of The Best Musicians Born In Texas
Texas has been home to a wide variety of musical genres; many musicians have become staples of rock, metal, pop, country & more. Here are some of the greatest musicians to ever represent the state of Texas.
Singers, Actors, and Athletes Busted with Drugs In & Around El Paso, TX