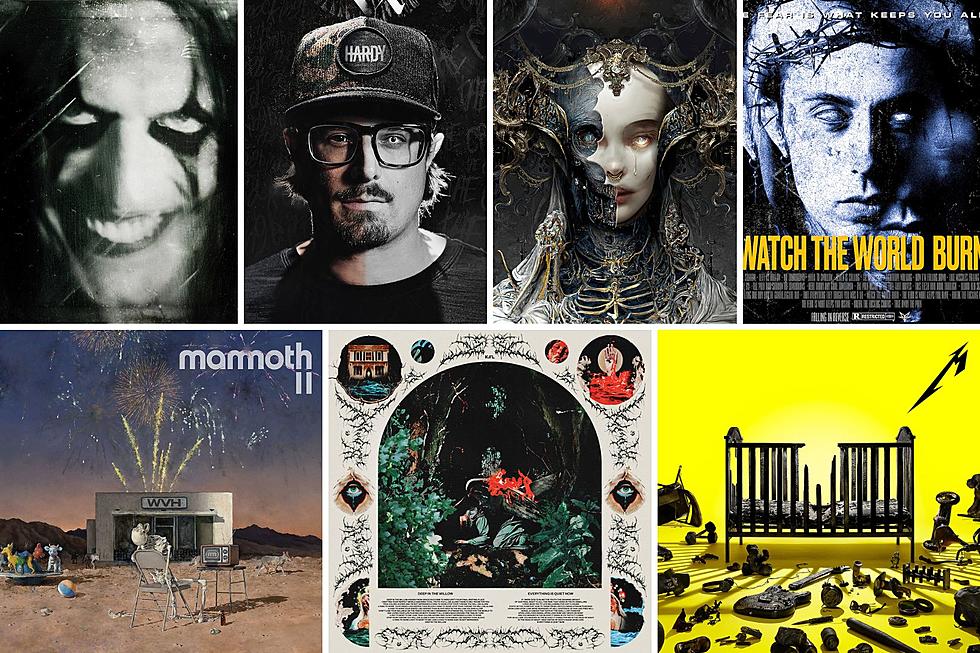 The Best Rock + Metal Songs of 2023 (So Far)
Black Waltz Productions / Big Loud / Brand of Sacrifice/Blood Blast / Epitaph / BMG / Pure Noise Records / Blackened Recordings
Here are the best rock and metal songs of 2023 so far!
Wow, what a year it's been already, right? With over half a year's worth of albums already out and quite a lot announced for later summer and the fall, there's tons of new songs to check out all the time.
READ MORE: The Best Rock + Metal Albums of 2023 (So Far)
With so many generations of rock and metal artists out there right now, it's perhaps the most active heavy music has ever been. No, rock is not dead — far from it! The momentum is finally shifting back our way thanks to exciting new and modern artists who are making it increasingly clear that our headliners of the future are coming through the ranks right now.
It's all represented in over 50 of this year's best new songs, chosen by the writers of Loudwire. Whatever styles of rock and metal are your favorites, you're sure to see quite a lot of songs you love from this year.
And for even more than what you see below, follow Loudwire's playlists for 2023's Best Rock Songs and 2023's Best Metal Songs.
2023's Best Rock + Metal Songs (So Far)
These are our favorite tracks of 2023 (so far).
PLAYLISTS:
Best Rock + Metal Albums of 2023 (So Far)
A chronological look at the very best albums in heavy music to come out so far in 2023.