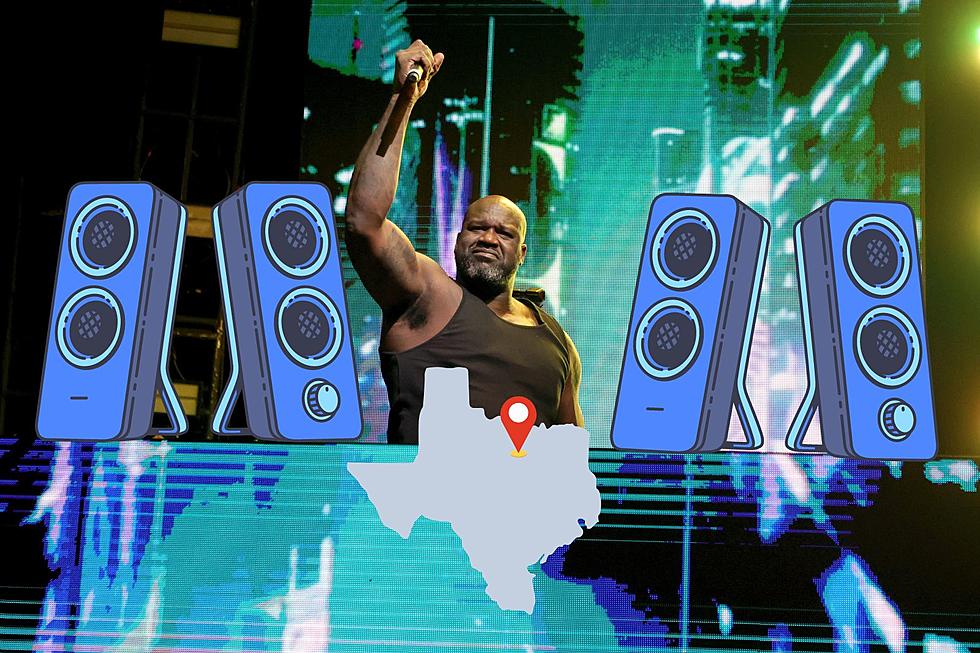 One Of Our Favorite All Time Basketball Legends Is Hosting A Texas Music Festival
Canva/Getty Images
Get Ready To Party With DJ Diesel If You Can Handle All The BASS In Fort Worth, TX!
Shaquille O'Neal is always into something. He already moved to Texas recently to start working on his chicken chain and he's been seen all around North Texas showing random acts of kindness.
But if you didn't know, Shaq has an alter ego called "DJ Diesel" and believe it or not, he's become one of the dance world's best known DJs according to Billboard so he's bringing a big festival to his nearby new "hometown" of Carrollton.
Shaq's Bass All-Stars Festival will feature 14 artists across two stages.
The lineup, curated by O'Neal, features Alison Wonderland, Kai Wachi, Sullivan King, Crankdat, Jantsen, Layz, Emorfik, Hairitage, Leotrix, Charlitz Web, Soltan, Ruvlo b2b Celo and, of course, DJ Diesel himself.
Its Being Called The Largest Bass Music Festival In Texas.
Its all happening at Fort Worth's Panther Island Pavilion this Saturday Sept. 16. The festival anticipates hosting approximately 10,000 fans and will also feature a food truck village, games, activations and more. Tickets go on sale this Friday, June 23, at 12 p.m. CT. Ticket prices begin at $49, with O'Neal intending to keeps costs low to make the event as inclusive as possible.
Shaq hopes that the festival can turn into a tour in the future.
Shaq's Florida Mansion That He Sold For $11 Million
Shaq's moving to Texas but first he had to get rid of his Orlando, Florida estate which is considered one of the best homes in the WORLD according to Better Homes & Gardens. Let's take a look inside!
New Margaritaville Location on South Padre Island
Peek inside the newest Margaritaville location in Texas located on South Padre Island.
10 Places for Great People Watching in Texas
If you're looking for the best places for people watching in Texas, you should check out these 10 locations.