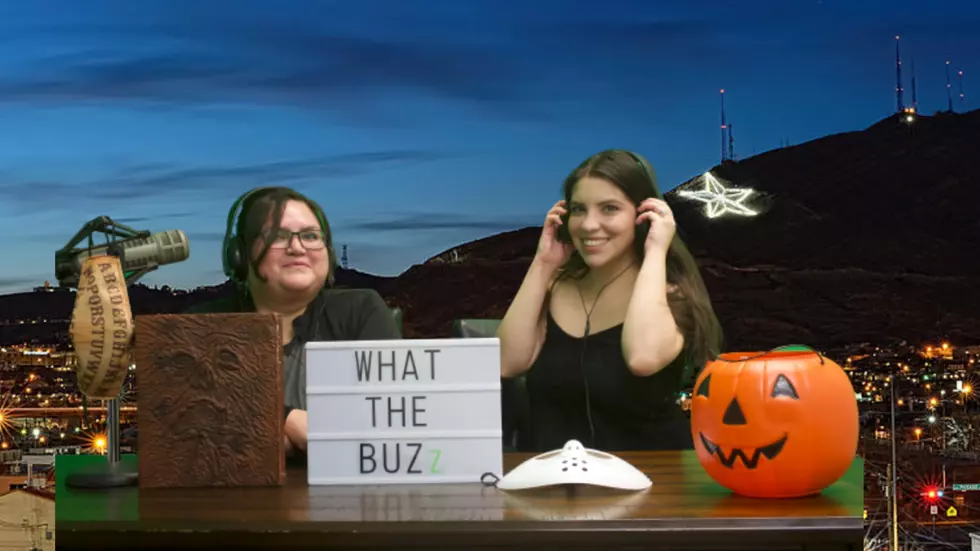 It's the Ghost of Morning Shows Past on New What the Buzz
KLAQ
Emily and I are back with a brand new episode of "What the Buzz" and this one is a short one for you because things are going smoothly here.
Things are going too smoothly that it's actually concerning me- but I'm trying to stay positive and not jinx it! Our new episode, titled "Ghosts of Morning Shows Past" is now available wherever you get your podcasts and conveniently available on the free KLAQ mobile app and on the "Listen Live" player at KLAQ.com.
It's titled "Ghosts of Morning Show Past" because last week we had a visit from our very own Fernando Cuevas. No, he doesn't come on the podcast, but we do tell you all what he's currently up to in LA- and how much we, along with a ton of other listeners, miss him! We know that many miss Fernie, and many wish he would come back to the show, but unfortunately, Fernie is on a different path now and we must let him spread his wings and fly!
Enter your number to get our free mobile app
We also discuss how excited we are for Iron Maiden- also, side note, if you're itching for some free tickets before they go on sale, you're going to have to tune in to our station for an opportunity to score some.
With the holidays around the corner, and with Emily due soon, we're not sure if we're going to have another episode this year, but if we do we'll definitely let you know. Either way, we thank you so much for listening and hope to see you before the new year! Catch up on "What the Buzz" below or on our free KLAQ mobile app or KLAQ.com!
SCARY: El Paso High Ghost Girl & 14 Other Undeniably Creepy Listener Submitted Ghost Pics