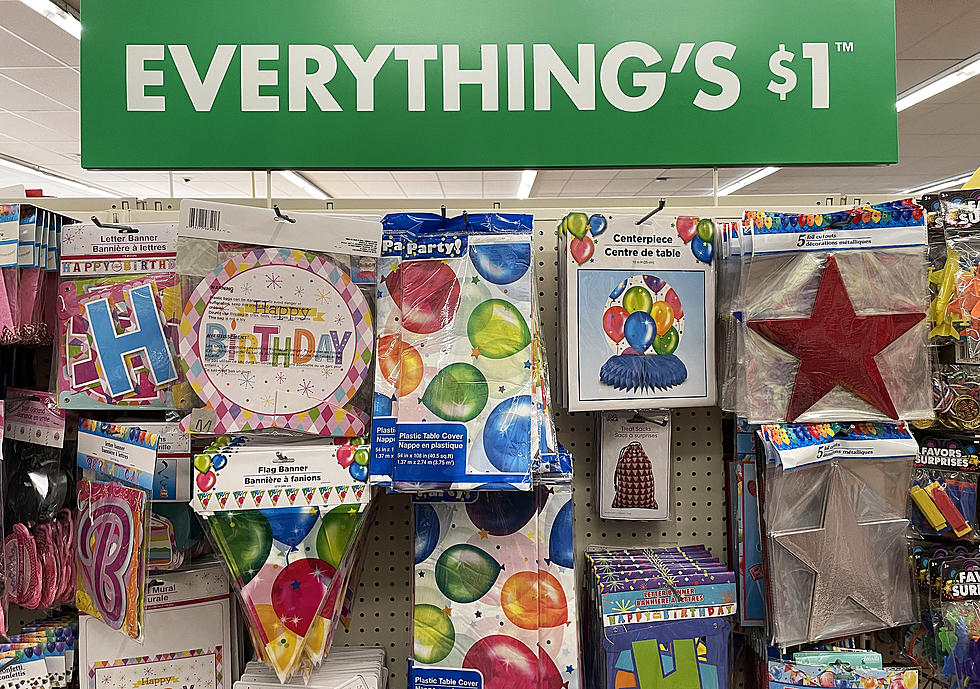 It Finally Happened: Dollar Tree is Becoming $1.25 Tree
Getty Images
In case you missed it, your trip to Dollar Tree is going up by 25 cents! This week, the retailer announced that it will soon be raising the price of their items and everything will now be $1.25.
In an official statement, Dollar Tree, Inc. said that the price increase is not "a reaction to short-term or transitory market conditions." They look at this as a monumental step and as a way to improve shoppers' experience.
Amazingly, Dollar Tree held onto the "Everything's $1" price for 35 years! As inflation reaches a 31 year high, I guess it kind of makes sense to raise the price. However, it recently came to my attention that Dollar Tree was not only selling stuff for $1, it was also selling stuff for $5!
We had mentioned it before on the show about Dollar Tree keeping everything one dollar, that's when listeners reached out to us and informed us that Dollar Tree also sold items that were $3 and $5. I did some research- and by research I mean I went to several Dollar Trees to do some shopping. I must have gone to the wrong ones, because I didn't see a section where items were $3 or $5.
Enter your number to get our free mobile app
Apparently, that was all a test and the start of this price increase because Dollar Tree said that results for that were positive. Am I shocked that this price increase is happening? No, not really.
According to Dollar Tree, the price increase wouldn't roll out until the end of the first fiscal quarter of 2022- so you have some time to mentally prepare.
LOOK: Here are 25 ways you could start saving money today
These money-saving tips—from finding discounts to simple changes to your daily habits—can come in handy whether you have a specific savings goal, want to stash away cash for retirement, or just want to pinch pennies. It's never too late to be more financially savvy. Read on to learn more about how you can start saving now. [
From:
25 ways you could be saving money today
]