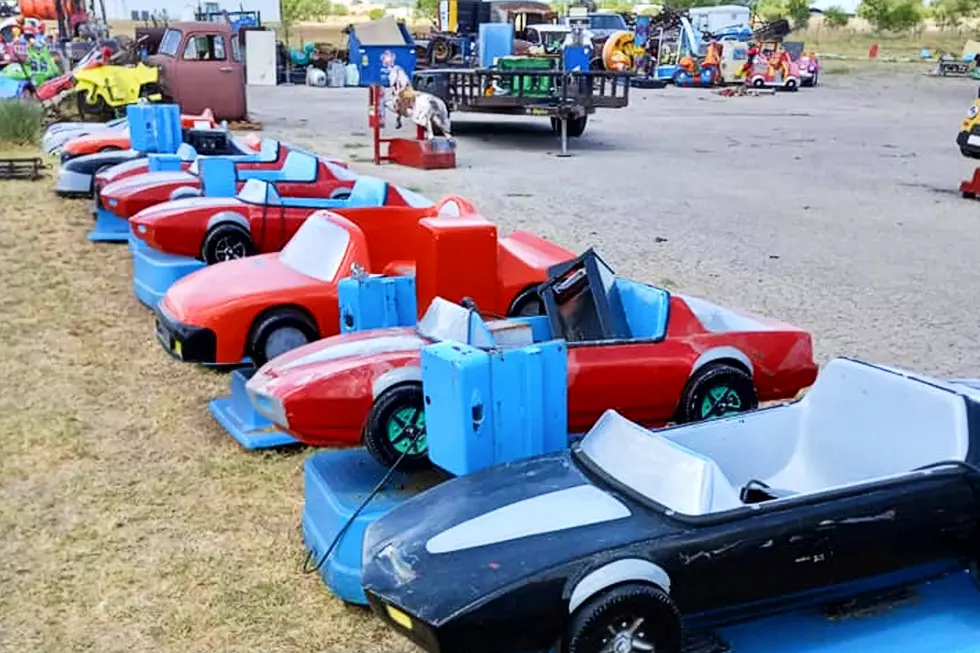 You Can Buy Your Own Carnival Ride Thanks to This Texas Antique Shop
The Last Chapter via Facebook
Have you ever gone to a carnival and after getting on the rides you've wondered to yourself: "what happens to these rides when they break down, or get old?"
Well, wonder no more because I'm here to tell you all about the graveyard for antique rides that is located in the depths of Texas. In between San Angelo and Abilene lies, what I believe is, the biggest antiques store! The Last Chapter Business Solutions is located in Runnels County off of US 67 in Ballinger, TX.
The Last Chapter Business Solutions sells antiques and has a wide selection of old carnival rides. These aren't just any carnival rides, these are the ones you dearly remember from your childhood, like, remember this ride where you rode shotgun with Spider-Man?!
Enter your number to get our free mobile app
Or this little carousel that I can distinctly remember begging my parents to put quarters in because I wanted to ride the horsey!
But there are tons more, and if I'm being completely honest, the prices seem pretty fair!
For a range of $400 to $900 you can Fred Flinstone yourself in the privacy of your own home; or maybe ride shotgun with Tom & Jerry, or even Snoopy!
These vintage coin-operated kiddie rides are sure to bring a smile to your children, grandchildren, and even to your own inner child- I would totally love that Garfield ride!
One things I learned while perusing through their Facebook page was that they are willing to deliver! Also, they claim that they are still working- and sometimes they have great sale- like these that ran for $400!
The Last Chapter Business Solutions also have other antiques, that I'm sure Buzz would be willing to make the trip for!
You can contact The Last Chapter Business Solutions through their Facebook page, or take the trip to 8601 U.S. Highway 67 in Ballinger.