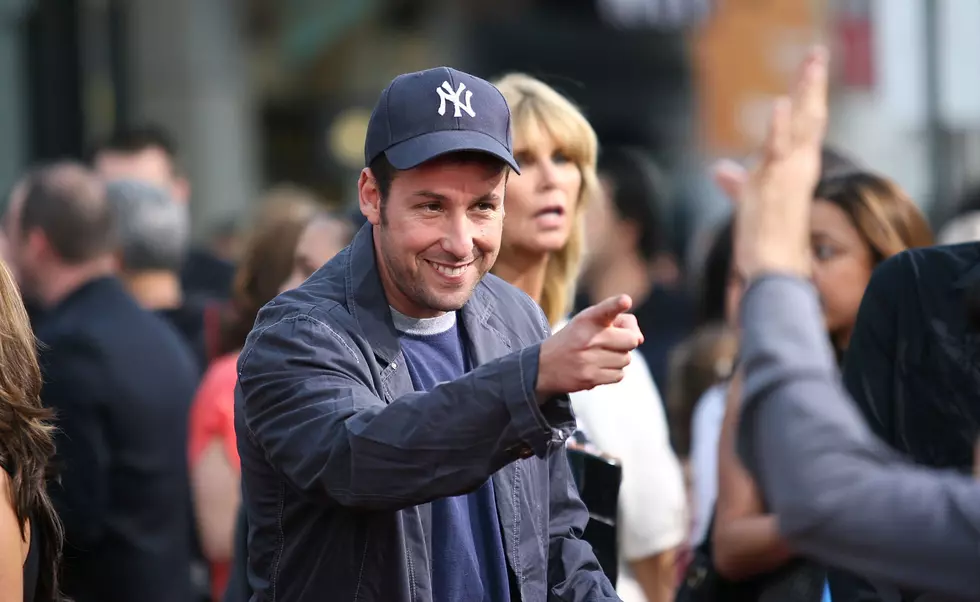 Happy Gilmore and Shooter McGavin Trade Jabs on Social Media
Getty Images
Something happened yesterday on social media that was one of the greatest things that has happened in a really long time. It was the 25th anniversary of Happy Gilmore. So Adam Sandler hit the links to prove he's still got it.
This, of course, couldn't go unnoticed by Happy's bitter rival, Shooter McGavin.
Adam Sandler gets a lot of heat because of the quality of his movies. And yes, he has made some stinkers. I've tried on a few different occasions to watch Sandler's Netflix movie The Ridiculous Six. I couldn't get more than 10 minutes into that movie. But Sandler has made some pretty good movies recently. We know about movie like Happy GIlmore, Billy Madison, the Waterboy. These are great movies. But since Sandler signed his deal with Netflix, he's made some good movies. Here are some quick reviews of recent Sandler movies.
The Ridiculous Six - I'm guessing this one is bad because, like I said, I haven't been able to get more than 10 minutes into it.
The Meyerowitz Stories (New and Selected) - This is a solid movie. A more serious Sandler movie, rather than a silly Sandler movie. Plus you have Ben Stiller, Dustin Hoffman, and Emma Thompson.
The Week Of - This one isn't for everyone because it's another movie where the comedy can seemed forced, but I still enjoyed it. Of course, it's about a lead up to a wedding, and at the time I watched I was planning my wedding.
Murder Mystery - This is a fun movie with silly humor but also a mystery twist. I enjoyed this one.
Uncut Gems - If you haven't seen this, you need to. But you'll probably only watch it once. It's uncomfortable to watch, but it's really, really good.
Hubie Halloween - If you're looking for a goofy Halloween movie to watch with you kids, this is a good one.
CHECK IT OUT: The Best Movie Character Names of the 1980s