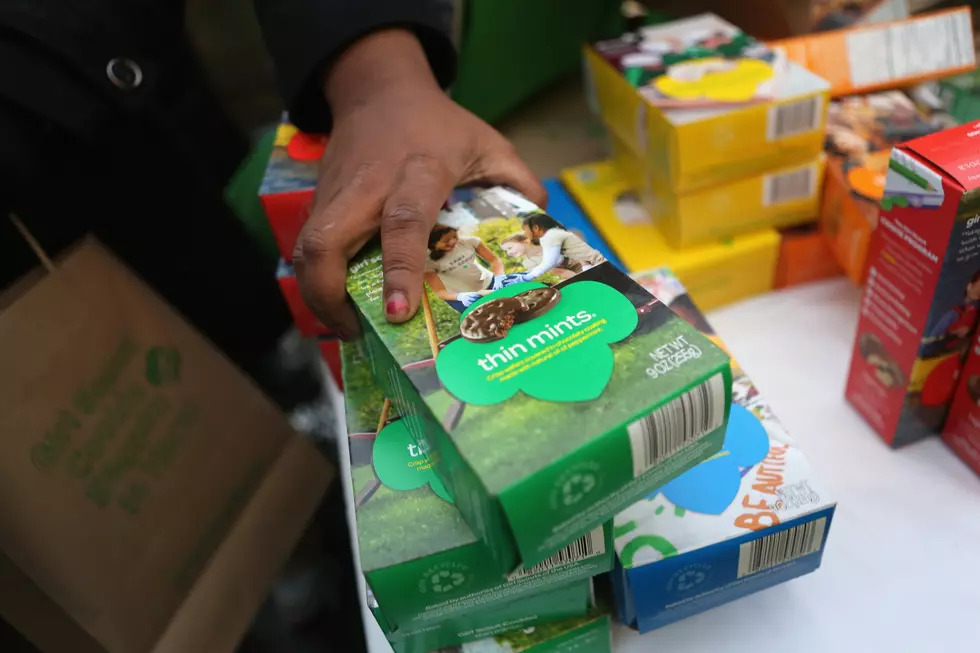 Girl Scout Cookie Deliveries Could Be In El Paso's Future
Getty Images
It's that time of year again- Girl Scout Cookie season! In about three days, Girls Scouts all over the country will begin selling cookies and learning the power of teamwork, planning and having a positive outlook. Each purchase of cookies that you make helps equip girls with the confidence and know-how they need to dream big and do bigger- and you're also giving yourself a little perk by eating some delicious cookies.
This year's new cookie is called the "Toast-Yay" which is described as a "delightful, toast-shaped cookie full of French toast flavor and flair and stamped with the trusted Girl Scouts' signature trefoil on top". They of course have the usual favorites like Thin Mints, Caramel deLites, Do-Si-Dos and Tagalongs.
However, because of the current pandemic, Girl Scouts won't have their usual booths outside of the local markets- which means they also won't be able to hunt you down in the parking lot after you tell them "I'll buy some after I shop" when you have no intention of buying. Anyways. If you fear that you'll be missing out on your beloved Do-Si-dos, fear not, because this year the Girl Scouts have partnered up with food delivery service GrubHub so that girls can safely sell their cookies during the pandemic through contact-free pickup and delivery. According to People, Grubhub even waived all fees for the organization so you can rest assured that all usual proceeds will benefit the troops and council.
Upon checking the Grubhub app, I didn't see Girl Scout cookies on there yet- but I'm sure in the coming days, you'll also be able to see where and with whom you can purchase Girl Scout cookies locally.
Enter your number to get our free mobile app
LOOK: A history of Black representation in movies