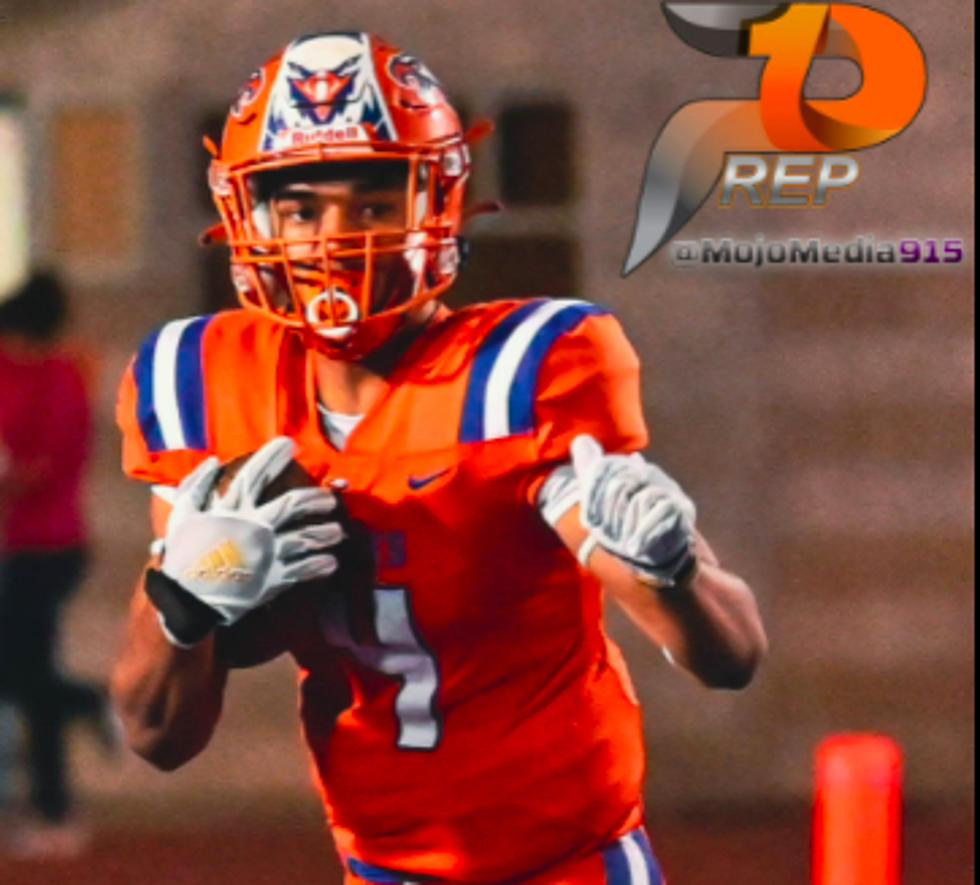 Football Friday Night is Back! Here's the Schedule for This Week
MojoMedia915|Prep 1
The high school football season is finally back in the Sun City as teams gear up to kick off the 2022 season.
Non district action will take place on Thursday and Friday, featuring several teams traveling outside of El Paso to face off against some tough opponents. The in-city matchups feature some quality 6A teams against quality 5A teams, which always makes for good bragging rights.
Football Friday Night is back for another season with Beau Bagley and Paul Mackinnon calling the action every Friday night, with all of our reporters at each game in the city. This week, the pregame show will kick off at 5 during SportsTalk, and the guys will be back for the postgame recap after the Chihuahuas broadcast. See scores in real time by seeing our scoreboard powered by Scorestream, or by visiting our 600 ESPN El Paso Twitter page.
Here are the games for this weekend:
Realignment reminder in El Paso
There has been a city-wide shakeup in district realignment that was announced in February and will take effect this fall. The biggest shakeups come in 5A and 4A, with 1-6A only inheriting El Dorado.
For Class 5A Division I, El Dorado and Chapin moved out and will be replaced by Hanks, Parkland, Ysleta and Horizon in District 1-5A Division I, joining Bel Air and Del Valle.
In Class 5A Division II, Chapin moved down and joins Canutillo, Andress, Burges, El Paso High and Jefferson in District 1-5A Division II. This is one of the most competitive districts, with schools like Chapin, Canutillo and Andress coming off district titles in 2021.
Class 4A Division I just got more interesting with new additions of Austin, Bowie and Jefferson. They will join San Elizario and Riverside, who will stay in this division. That means 4A Division II will be comprised of Fabens, Clint, Mountain View, Fort Stockton, Pecos and Monahans.
The realignments are as follows and will remain in effect for the next two seasons:
District 1-6A:
Americas
Coronado
Eastlake
Eastwood
El Dorado
Franklin
Montwood
Pebble Hills
Socorro
District 1-5A Division 1:
Horizon
Bel Air
Del Valle
Hanks
Parkland
Ysleta
District 1-5A Division 2:
Canutillo
El Paso
Andress
Burges
Chapin
Jefferson
District 1-4A Division 1:
Austin
Bowie
Irvin
Riverside
San Elizario
District 1-4A Division 2:
Clint
Mountain View
Fabens
Fort Stockton
Monahans
Pecos
Here is this week's schedule with reporters from Football Friday Night:
Thursday games:
Midland Christian vs. Americas
Socorro vs. Lubbock High
Friday games:
Pebble Hills at Canutillo (Steve Escajeda)
Andress at Eastlake (Brandon Cohn)
El Dorado at Parkland (Jaime Chavez)
Franklin at Centennial (Bill Coon)
Ysleta at Riverside (Joe Rodriguez)
Coronado at Chapin at Irvin Memorial (Jeremy Carranco)
Burges at Del Valle (JD Sursely)
Alpine at Mt View (Joey Pennisi)
Irvin at Bel Air (Russ Bannister)
Hanks at Bowie (David Gest)
All The Big Moments From UTEP Football's Win Over Bethune-Cookman
The UTEP Football team defeated Bethune-Cookman 38-28 last Saturday night to start the 2021 college football season with a 2-0 record for the first time in 16 years.