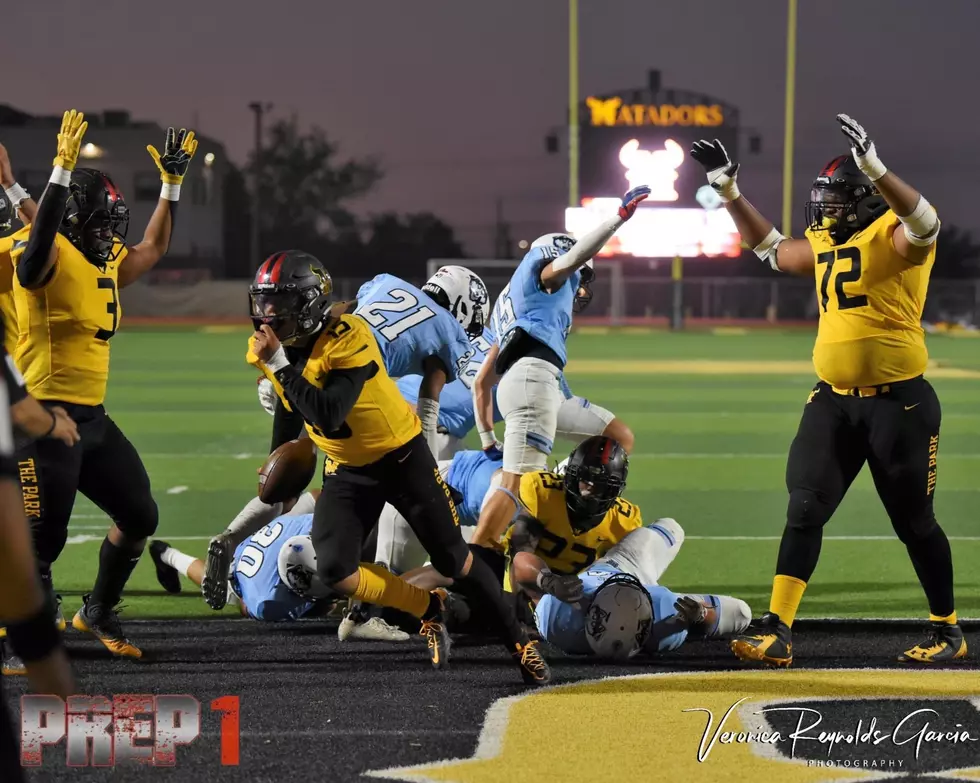 District Standings and Full Schedule for Football Friday Night Week Five
Veronica Garcia/Prep 1
High school football kicks off for week five of the season, as teams get set to do battle across El Paso.
Catch up on all the district standings and the official scoreboard for tonight below. Also, check back throughout the night for live scores and updates via Scorestream.
Programming note: Football Friday Night will not be live on Friday, September 23, due to the UTEP football game.
Week 5 Preview 
Last night, Eastlake squeezed past Americas, 24-22, thanks to a game-winning field goal by Falcons kicker Julian Melucci. The Falcons are still perfect in 1-6A, as they continue their quest for a district title in a competitive district. Burges was able to dominate against Hanks last night, winning 27-7.
The Battle of the Claw headlines Friday's slate, with an unbeaten El Paso High (3-0) visiting the Austin Panthers (1-3) in their rivalry game. Both teams are led by their respective running backs—Lueranze Johnson (514 rushing yards) leads the Tigers, while Jayden Wilson (437 rushing) leads the Panthers.
Del Valle (3-1) appears to be for real this year, and the win against Canutillo last week cemented their early season success. They will face a winless Chapin team (0-3) that is hungry for an upset win.
Bel Air's (4-0) unbeaten start has been encouraging for the Highlanders' young season. Quarterback Noah Moreno (710 passing yards, 8 TDs) leads the way for them. They will travel to take on a tough Jefferson (3-1) squad that is coming off a 17-14 win against Bowie. The Silver Foxes are led by their quarterback-running back duo in Roman Gomez and Miguel Rubio.
Among the 1-6A games, El Dorado (2-2) versus Eastwood (1-2) stands out on Friday's slate. The Aztecs have been a nice surprise in 1-6A, relying on the brother tandem of quarterback Quincy Estrada and running back Ryan Estrada (452 rushing yards). Eastwood is led by quarterback Evan Minjarez (845 passing) and their standout receiver Curtis Murillo (339 receiving yards).
Lastly, the Parkland-Canutillo matchup is very fascinating. The Matadors (3-1) are finding their stride, while the Eagles (2-2) are dealing with the setback loss of their star running back LJ Martin, who suffered an injury against Del Valle. It's unclear whether or not Martin will be active against Parkland. Matadors running back Isaiah Beasley (672 rushing yards) is among the city's top rushers.
Full Standings
UTEP Squeezes Past NM State 20-13 in the Battle of I-10
In a game of two halves, the Miners won their first game of the 2022 season against NMSU, 20-13.