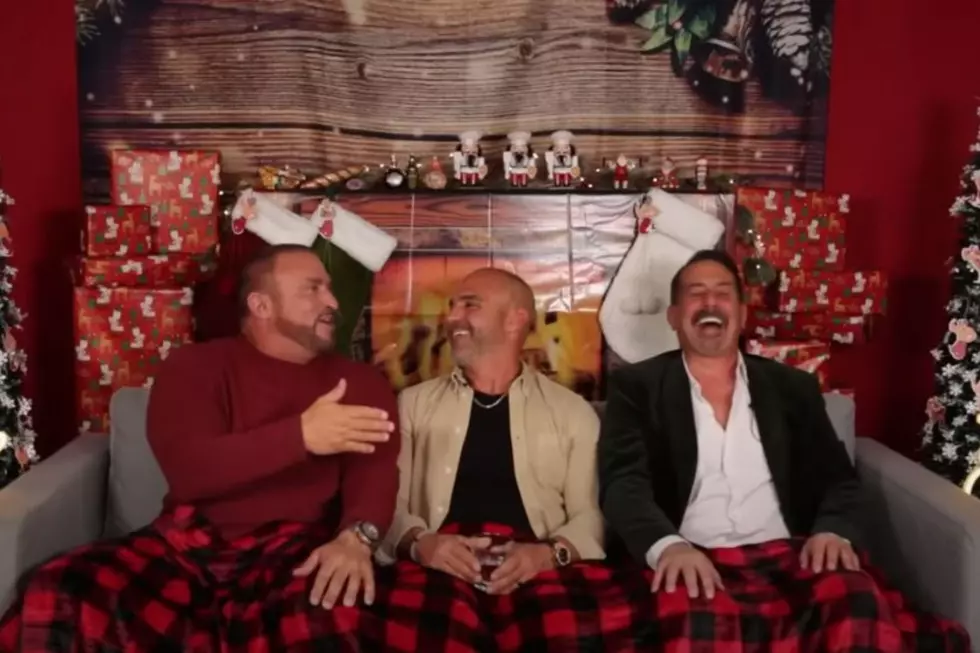 Every Holiday Episode of The Real Housewives: New Jersey Edition
YouTube
Season 3
Episode 7: "Teresa's Got a Gun" - Melissa gears up for a holiday dance recital that sets the stage for family reunion, but despite recent attempts to bury the hatchet, Teresa is left out.
Episode 8: "Holidazed and Confused" - Tensions brew between Caroline's children; Kathy and Melissa find out if they have what it takes to be more than housewives; Jacqueline's holiday party sets the stage for new friendships; Teresa and Joe try to keep the flame alive.
Episode 9: "Twas the Fight Before Christmas" - Melissa throws a holiday party as Christmas comes to New Jersey, but when naughty Kim G show up, the Manzo clan shows very little goodwill.
Episode 10: "There Arose Such a Clatter" - Teresa and Kathy deck their halls for their rival Christmas parties, but Melissa drops a bombshell that dampens Teresa's festive spirit.
Episode 11: "A Very Jersey Christmas" - Caroline gets something that is long overdue for Christmas. While Melissa counts her blessings, Teresa's festivities end on a sour note.
Season 6
Episode 1: "What a Difference a Plea Makes" - Teresa and her husband struggle to keep their family together as they enter a public legal battle. Teresa has support from Melissa and Dina. Everyone gathers for a party where Amber confronts Melissa.
Episode 2: "Oh, Christmas Tre" - Melissa tries to keep traditions alive, Dina feels lonely, Amber becomes consumed with home safety, Teresa Aprea wants her son to join the family restaurant, and Teresa Guidice's legal battles continue.
Season 7
Episode 1: "Jingle Bells and Prison Cells" - Melissa breaks ground on her new boutique, Envy. Jacqueline is feeling festive when she hosts a holiday cocktail party and Teresa returns home after spending a difficult year in prison.
Episode 2: "A Very Hairy Christmas" - Melissa hosts a Christmas Eve dinner, during which she reunites with Teresa; Jacqueline gets a surprise call from Teresa as Dolores attempts to reconcile the two former friends; Joe Giudice and Gia are at odds over her New Year's Eve plans.
Check out Every Holiday Episode of The Real Housewives: New York Edition here!
6 Cozy Cabins Near El Paso To Make it Feel Like Christmas
Fireplace, hot tub and cozy vibes, these cabins are the perfect getaway to have a cozy holiday!