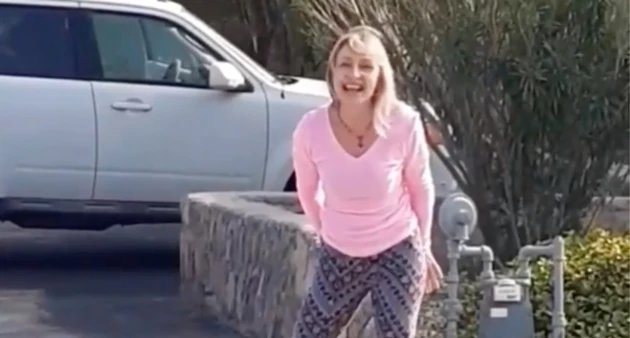 El Paso's Karen Calls Into The Mosho: 'I'm Kristi, Not Karen'
FitFamelpaso via Instagram
An El Paso woman has gone viral for her erratic behavior that has been caught on camera twice. EP's "Karen" decided to call into the show to defend herself.
Last week, El Paso's very own TMZ aka the FitFam Instagram posted a video of a woman berating another driver on the westside of El Paso. According to the woman who took the video she was driving when "suddenly a truck stopped in the middle of the street."
When she looked at the vehicle to see what was wrong, she said she saw the woman in her vehicle texting and not moving. After, the woman recording the video said the driver in the stopped vehicle pulled over and began to "scream, insult, and threaten" her. That's when she decided to record the driver of the other vehicle to document her behavior. That video quickly went viral after FitFam posted the video on its Instagram page.
After, another video of the woman dubbed "El Paso Karen" found it's way onto social media and people began having questions as to who this woman is and why she seems to display such intense behavior
Well, as luck would have it, Karen decided to call into the Buzz Adams Morning Show to defend herself and let us know her name is Kristi. Kristi says she wasn't actually the one in the wrong, but since you only saw the end of her interaction with the woman, people got the wrong idea. She also discussed the second video making rounds and said it was actually taken months before last weeks confrontation.
Take a listen to our conversation with Karen and see how she attempted to defend herself, but it really seemed like she dug herself into a bigger hole.