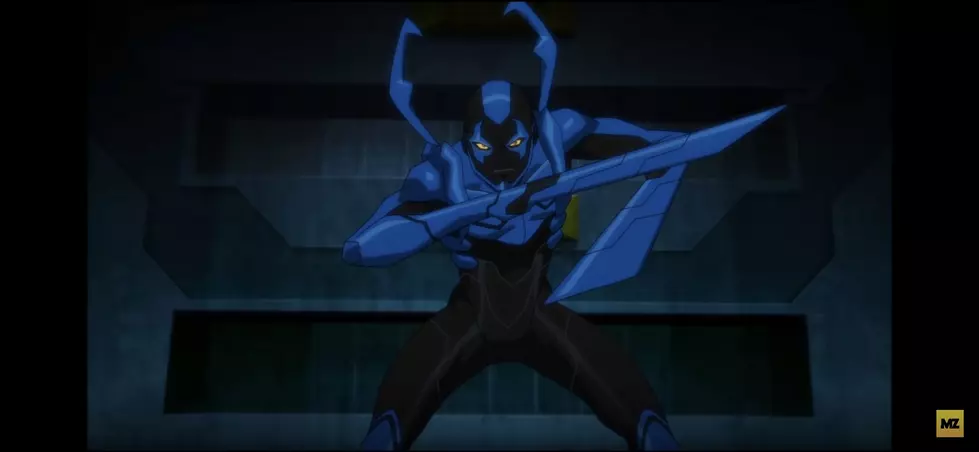 El Paso Super Hero Live Action Movie Is Being Made
Movie Zone via YouTube
When you think of DC Comics, you think of Batman, Superman, Wonder Woman, The Flash... all great characters. But none are from El Paso... but one is: Blue Beetle. The Blue Beetle is NOT an unknown character in the DC Universe. In fact he's been featured in the animated movie "Justice League vs. Teen Titans".
Unlike Batman or Superman however, The Blue Beetle does NOT have a live action movie based on his character. That's going to change however...
(Photo credit goes to DC Comics)
It was announced this week that a live action movie for Blue Beetle IS in the works directed by Angel Manuel Soto, who also directed "Charm City Kings" on HBO Max. This is HUGE because not only does El Paso get to say "we have a live action of OUR super hero" but this is the FIRST Latino Superhero to EVER get a live action movie made. We've had actors FROM El Paso & films SHOT in El Paso, but we haven't seen any superheroes FROM El Paso yet so I'm excited for this.
No word yet on who will be cast for the Blue Beetle but I think I think it should be someone FROM El Paso, to give more authenticity to the role. Either way, I'm happy El Paso's very own superhero will one day be on the big screen.
MORE: See 30 toys that every '90s kid wanted