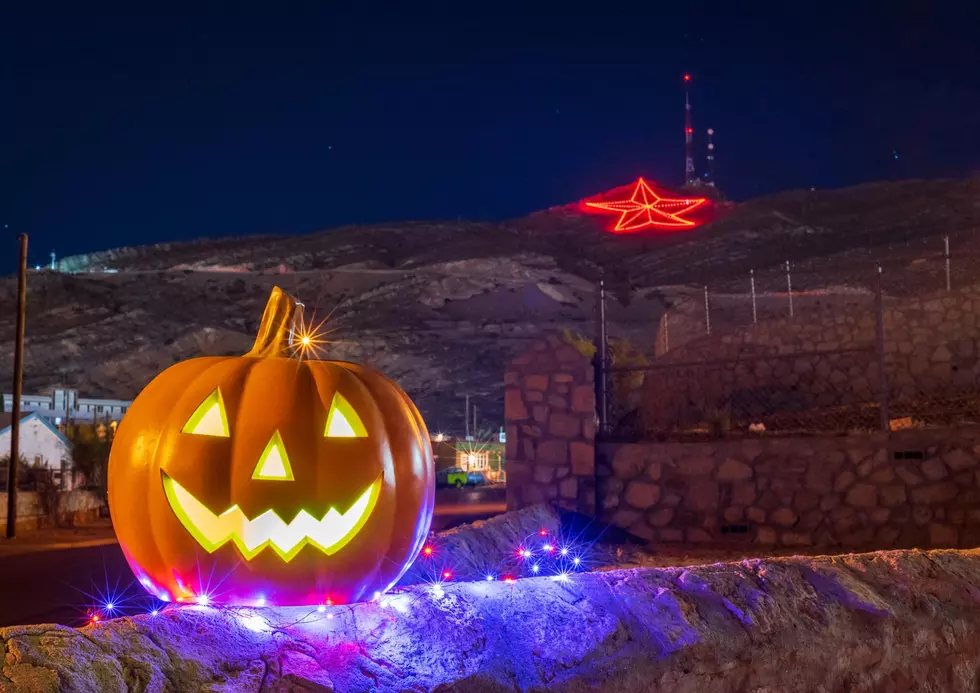 The El Paso Star on the Mountain Shines Red, But Not for Halloween – Here's Why
@edgeof4ever/Miguel Vigil
No, they're not trying to be spooky. But there is a reason why the star on the mountain is shining red instead of its usual bright white.
And the Drug Enforcement Administration is behind it.
Enter your number to get our free mobile app
Red Ribbon Week
According to the El Paso Chamber, which is in charge of the maintenance, upkeep, and nightly lighting of the beloved landmark, the star will glow red all month at the request of the Drug Enforcement Administration to promote Red Ribbon Week.
The Red Ribbon Campaign is the largest drug-abuse prevention campaign in the United States. Red Ribbon Week is observed annually from October 23 through October 31.
The week is set aside to honor the memory of Enrique "Kiki" Camarena, a Drug Enforcement Administration Agent who was kidnapped, tortured and killed in Mexico in 1985, and to raise awareness of the destruction caused by drug use in America.
From Christmas Tradition to Iconic Landmark
The glimmering landmark has been lighting up our nights in one form or another since 1940, and has been a daily part of the El Paso nighttime skyline since 1993.
For many El Pasoans who move away and return to visit family, or go out of town for a few days, it means home. It such an El Paso thing that it is regularly photographed by locals and visitors alike.
Feed Your Soul with Stunning El Paso Sunrise, Sunset Photos Taken By KISS-FM Listeners