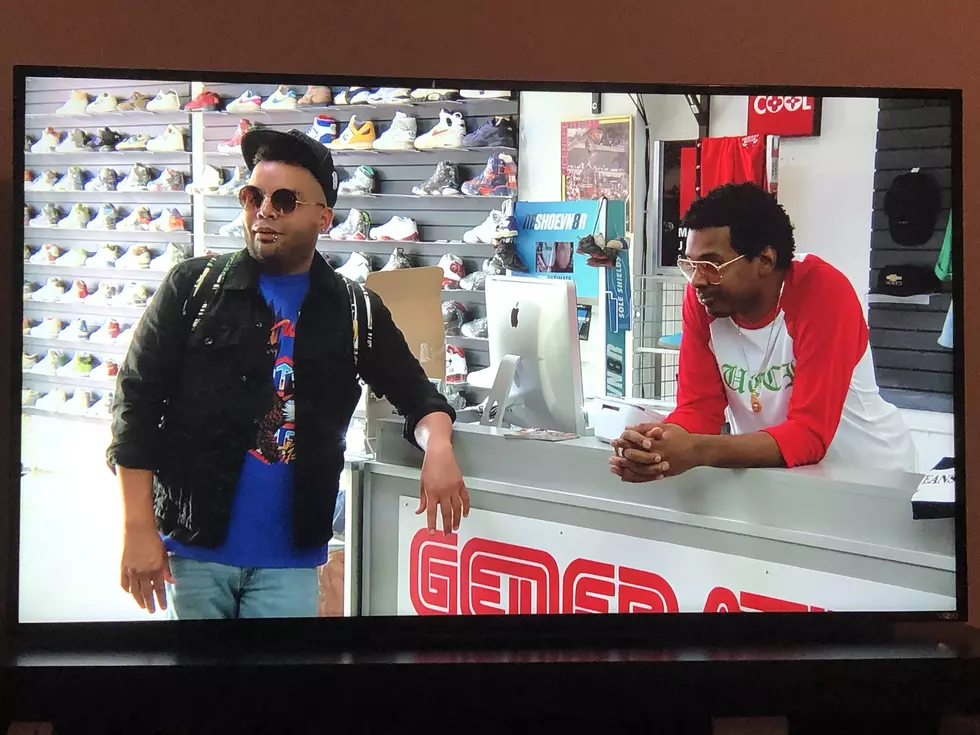 El Paso Shop Owner Highlighted on Netflix's 'Slobby's World'
Slobby's World via Netflix
While looking for a new show to binge on Netflix, I stumbled upon Slobby's World. It features Slobby, the owner of Generation Cool, a vintage store owner in Tucson, Arizona.
During episode three of the first season, around 11 minutes in, a stylish El Pason makes some big moves on the show.
El Paso's Sun City Throwback owner Frank Gonzalez makes an appearance on the Netflix show, "Slobby's World." He comes into the store and introduced by Slobby as a regular customer.
Frank shows off his impressive vintage finds to Slobby like vintage Nike AirMax 95s, some Guess shirts, and some sweet sweaters.
Sun City Throwback's Owner on Slobby's World
I've been dying to check out Sun City Throwback but you know, COVID-19, so I have been stalking the businesses social media.
I didn't see any mentions of Frank being on this Netflix show, but that might have been overshadowed by El Paso's mention on the Hulu show, 'Taste the Nation.'
That show is another good one to binge watch when you are still practicing social distancing and staying at home. If you are searching through shows and see anyone mentioning our beautiful city, please reach out to us and let us know. We always want to know when El Pasoans are being highlighted, whether it be good or bad.
If you also have any other info on awesome vintage stores in El Paso, send us a 93.1 KISSFM app chat and share that information with us. I am such a sucker for a good deal and vintage finds. Obviously, that is why I have fallen in love with 'Slobby's World.'
MORE: See 30 toys that every '90s kid wanted