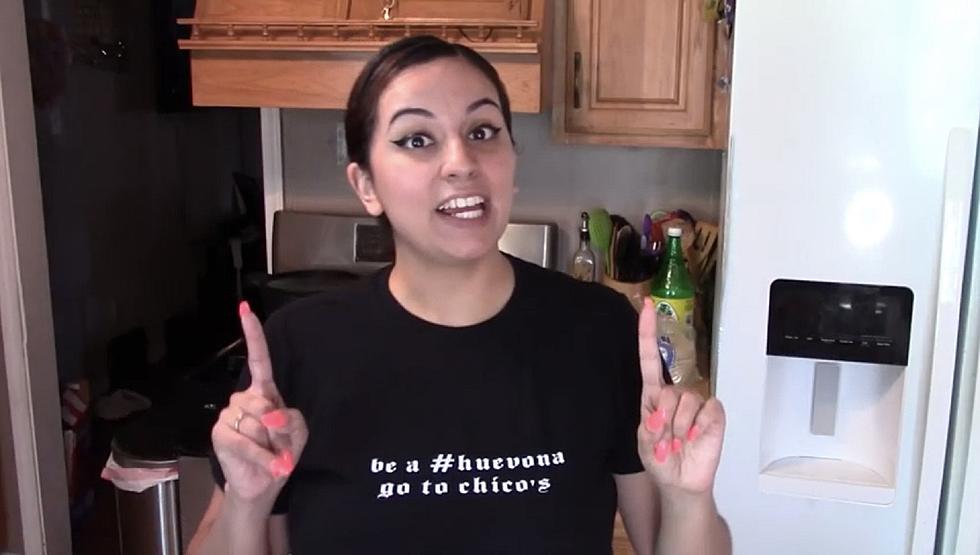 One El Paso Mom Has Gone Viral & Embraces The "Huevona" Life
huevonalife via YouTube
We have moments where we just wanna sit around & enjoy our favorite foods. I have those moments every day. People would say that's being lazy. And if you called being lazy that's an insult. Especially if you get a called a "huevona". Those are fighting words for some. Except for one El Paso mom, who say is not only ok being a "huevona", but has embraced it.
That's just one of many videos on Leonor "Lilo" Vargas's Tik Tok, aka Huevonalife. The married mother of 3 has been gaining a HUGE following online; with her food cooking (cooking hacks, frozen food) videos on Tik Tok getting millions of views worldwide.
So why does Lilo embrace the "huevona" life? On her website, she says: "As a mom I would always add EXTRA stress to myself... I  would NEVER have time for myself! One day I realized that my family needed me to be healthy, physically and mentally. It's OK to be a HUEVONA.! (as long as things are done)"
As a way of showing her El Paso heritage, she even posted on her YouTube channel a video on how to make "homemade" Chico's Tacos.
Recently Lilo even got recognized by famed comedian Anjelah Johnson; which she said was one of the best experiences she's ever had.
In an interview with KVIA, Lilo does these videos as a way to help her mental health stay intact: "It's ok to be a Huevona, it's ok to leave those dishes and go to the mall. You need to love yourself and put yourself first and everyone in your family will be ok".
I think that says it right there: your health is important, physical & mental. So as long as you do get what you need to get done, maybe it IS ok to be a "huevona".
KEEP READING: 3-ingredient recipes you can make right now