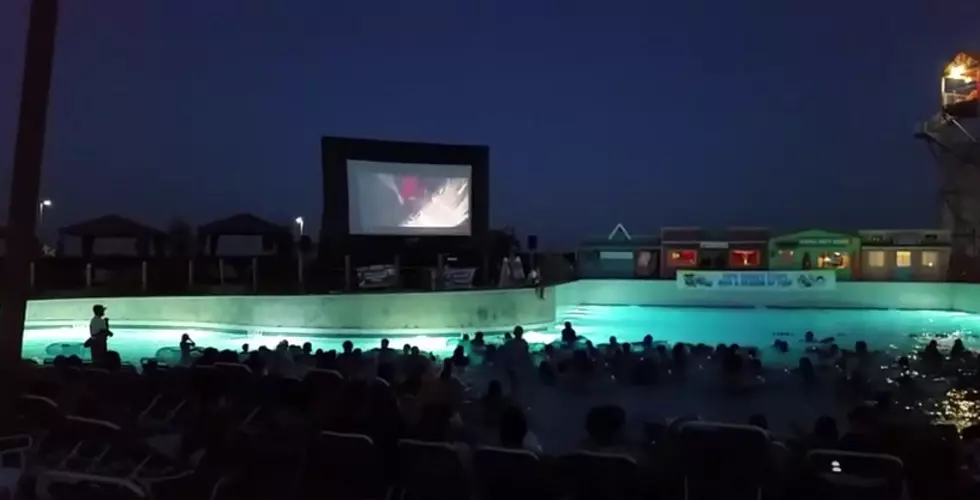 El Paso Families Would Enjoy a Vacation Just Like This In Summer
via Freedom Fun USA YouTube
Now that kids have officially begun summer vacation means it is time for road trips. A city some El Pasoans have been known for visiting during the summer is Houston, Texas.
Enter your number to get our free mobile app
If you plan on traveling to Houston, Texas this summer there is a place you must check out nearby. If you enjoy swimming and going to the movies, there is a place you can do both.
Yes, you can pretty much do both of those things in one place. There is a place that exists called Hawaiian Falls you can catch a movie while you swim around.
In El Paso, we have had our fair share of movies outdoors just not at the pool. But if you have always wanted to check out a flick at the pool, this is a neat experience.
At Hawaiian Falls they have Dive-In Movies they show at the Oahu Wave Pool. Now, this definitely had me wondering if Wet N' Wild would be able to do the same thing.
But for now, if you want to try something different with the family during summer vacation, this would be cool. If you want an idea of what it is just refer to Freedom Fun USA's YouTube video below.
As you will see in the video there are people inside and outside the pool enjoying the flick. The Dive-In Movies will be kicking off in July and be held every Friday.
So if you and the family are planning a trip make sure you check out this place if you're in the area. If you need more details you can check the schedule by clicking here.
10 Old Fisher Price Toys That Are a Blast From The Past