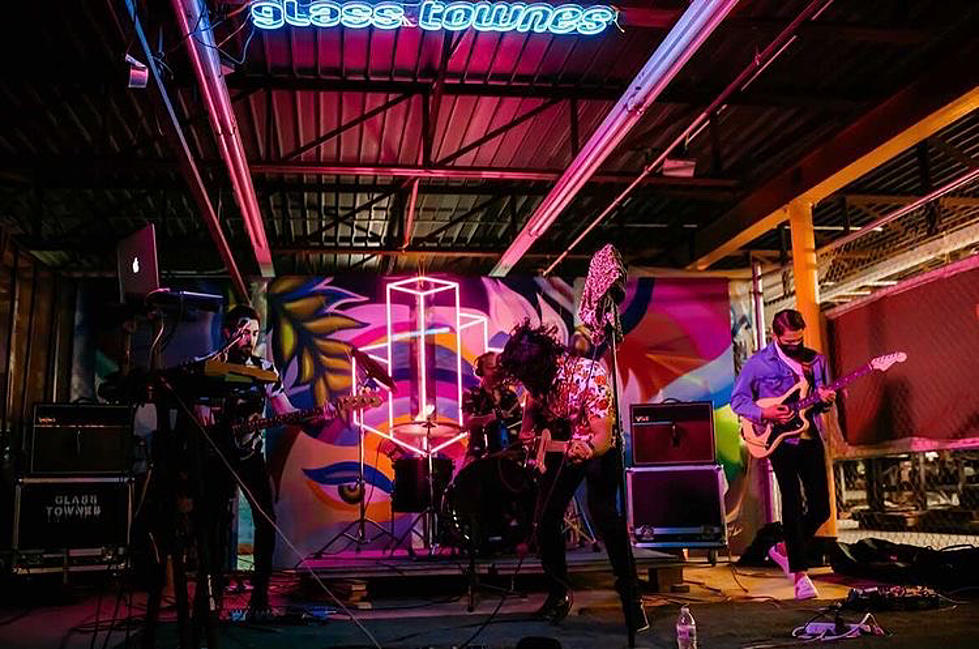 El Paso Band Release First In Series of Videos for 2021
Gaby A. Velasquez
I loved watching music videos when I was a kid; from the simple videos of bands performing on stage, to videos with storylines or just stunning visuals. Lately a ton of local bands have been recording albums & music videos & here's another artist working VERY HARD in 2021: Glass Townes.
Founded back in 2019, Glass Townes was the duo of lead singer/ keyboardist & rhythm guitarist Hector Robles & Eddie Gallegos on lead guitars, later adding Michael Mejorado on bass/harmonies & Allan Cisneros on drums. They have released two singles, "Rush" (which can be heard on Q Connected) & "Slow Dancing" both produced by Airship Enoch.
Glass Townes released the music video for "Slow Dancing", produced by Studio en Casa, back in February & Hector goes into depth about the video: "Slow Dancing is our 2nd single from our upcoming EP 'This Story is No Longer Available' which consists of a cinematic story line. Slow Dancing is a story of a toxic relationship, which I had gone through. Hence the name of the EP; it's a chapter of my life closing. The story starts with a couple driving listening to the radio as they announced that all North American tours are completely cancelled. 8 months later, the girl finds a job at a club & the guys falling into depression due to lack of activity. So things start getting sour between the both of them, lots of ups & downs to represent toxicness & at the end... I'll let everyone else see for themselves what happens! We shot the video here in El Paso in several location; the club scenes & the band performing were shot at The Glasbox. We built sets to make the rooms look different in every scene. It took us about 5 days to shoot the video."
Hector went on to state that Glass Townes IS planning on writing more songs this year & to expect more videos coming out in 2021 to fill up the story line. So here is the video for "Slow Dancing".
You can hear Glass Townes on Q Connected, Sunday nights at 10pm & if you're a local artist & want to submit your music, you can right HERE or send me an email at daniel.paulus@townsquaremedia.com
ALSO SEE: 30 Most Decade-Defining Memes