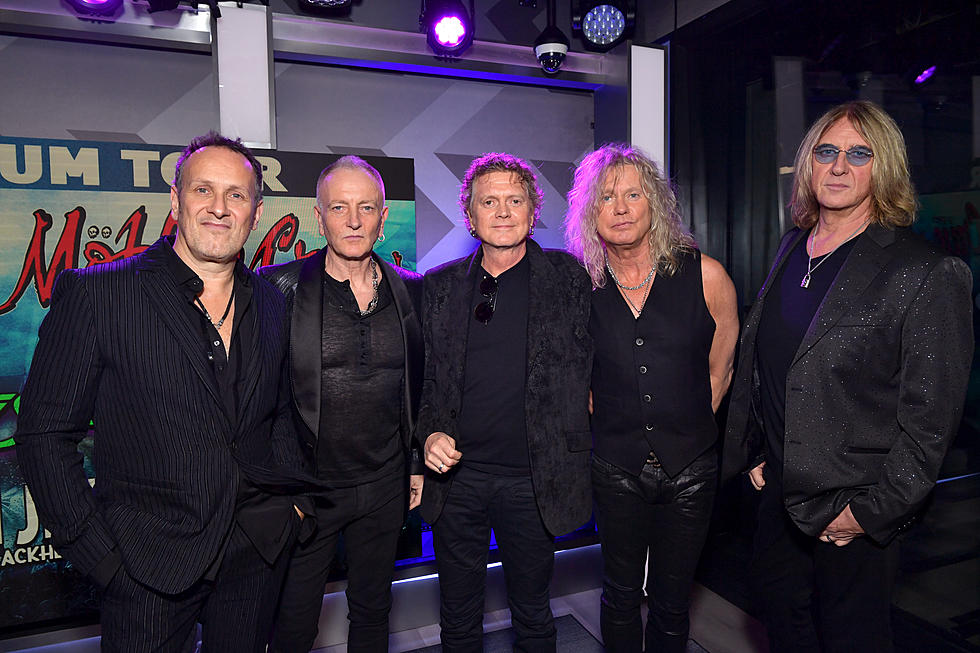 That Time Def Leppard Pissed Off El Paso & Were Temporarily Banned
Getty Images for SiriusXM
Concerts are back on in the Borderland and I am excited! While I am still recovering from the Volbeat and Ghost concert, I decided to do some digging around for some other awesome concerts that have rocked the Borderland. While snooping around, I came upon the infamous banning of Def Leppard in El Paso.
If you're like me and were not around in 1983 and are unaware of the whole story, our very own Steve Kaplowitz has a really great article on the whole thing- which you can check out here.
Apparently, it all started with a derogatory comment against Mexican-American's Def Leppard's Joe Elliott made at the show AFTER the show in El Paso in 1983, which was in Tucson. Steve's article also included the infamous interview between former KLAQ Program Director Arin Michaels and Elliott's.
Enter your number to get our free mobile app
This was all after a boycott of the band had been instituted. This definitely sounds like a case of cancel culture before cancel culture was a thing!
Despite Elliott apologizing, Def Leppard did not play in El Paso again until 2000, for their Euphoria tour.
This happened almost 40 years ago, and it seems like most people still remember it. Over on the comments of the interview, Mudd Hammer said:
I was there. He said it. You should have seen all the arms drop and stop cheering. Lots of Mexicans in Tucson, Joe.
But hey, it was a damn good show 30 plus years later is still one of the best
Will Def Leppard ever come back to El Paso? Who knows- but this is such a great piece of KLAQ history that I had never known about until I started working here, and I'm glad to share it with others who might have not known about it!
You Had to Be There: El Paso Edition