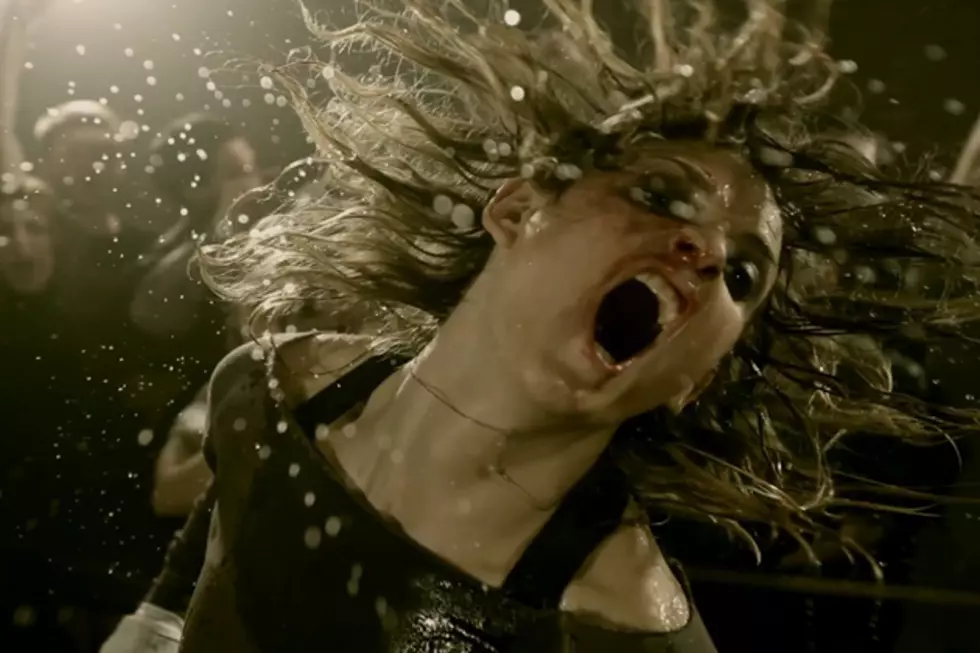 Dead Sara Get Punchy in 'Lemon Scent' Video
Vevo.com
It's not uncommon for bands to have some inner tensions, but what better way to get rid of that than shooting a video where you and your bandmates get in some bare knuckle boxing. That's the setup for Dead Sara's latest video, 'Lemon Scent,' which primarily pits frontwoman Emily Armstrong and guitarist Siouxsie Medley against each other in a bloody battle.
The video opens with the full band performing for an audience inside a boxing ring, but eventually gives way to some brutal boxing between the band's two female members. Armstrong and Medley give as good as they get, both in the ring and musically.
Armstrong can belt with the best of them, while Medley's guitar work drives 'Lemon Scent' and gives it that aggression that fits the theme of the clip. After knocking each other senseless, the ladies decide they've had enough of each other and join with fellow bandmates Sean Friday and Chris Null to start battling audience members who rush the ring.
Dead Sara are touring as support on Muse's current U.S. trek as they continue to promote their critically acclaimed self-titled debut album, which dropped last year.
Watch Dead Sara's 'Lemon Scent' Video