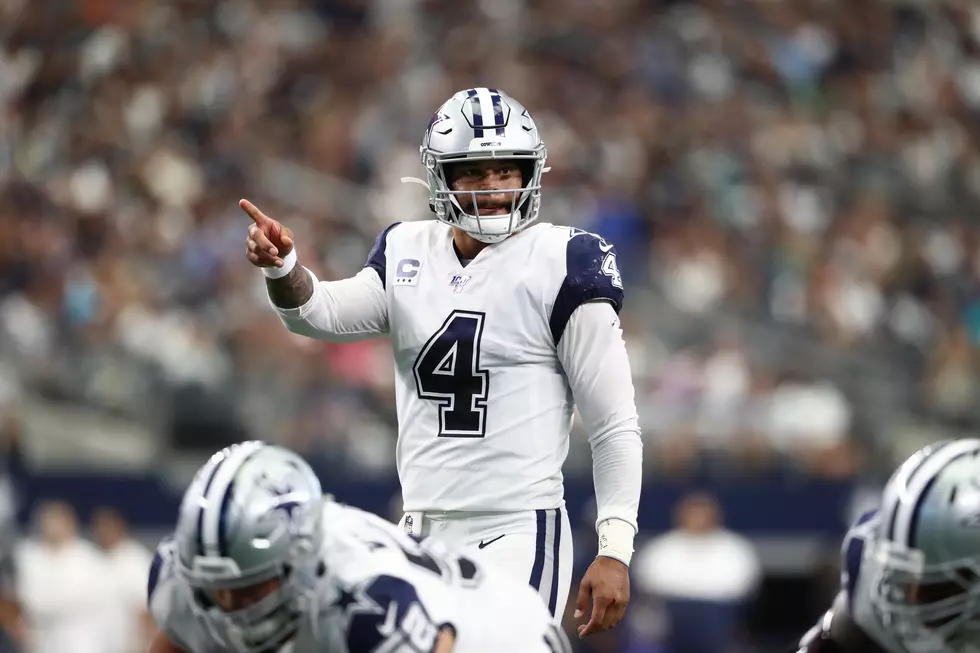 Dak Prescott's Talking Spicy Nuggets in the Huddle
Getty Images
Dak Prescott is having one helluva 2019 season so far. Just take a look at his stats.
Team Record - 3 and 0
Passing Yards - 920
TD Passes - 9
Interceptions - 2
QBR - 90.4
Just what is causing this great start to the season? Here are a few options:
The signing of Ezekiel Elliott has opened up the passing game.
New offensive coordinator Kellen Moore's game plan is complementing Dak's game.
The defenses the Cowboys have gone up against really aren't all that good.
Dak is looking for a new contract, so he's playing top notch.
Is it any of those? Could be. But I'm going to choose something different. I think Wendy's bringing back their spicy nuggets has led to Dak's hot start. Spicy nuggets are even on his brain during the game.
If you've never had Wendy's spicy nuggets, you're missing out. Popeye's chicken sandwich was making all the news a few weeks ago, but that's okay by me because that means a smaller line at Wendy's to get some spicy nuggets.