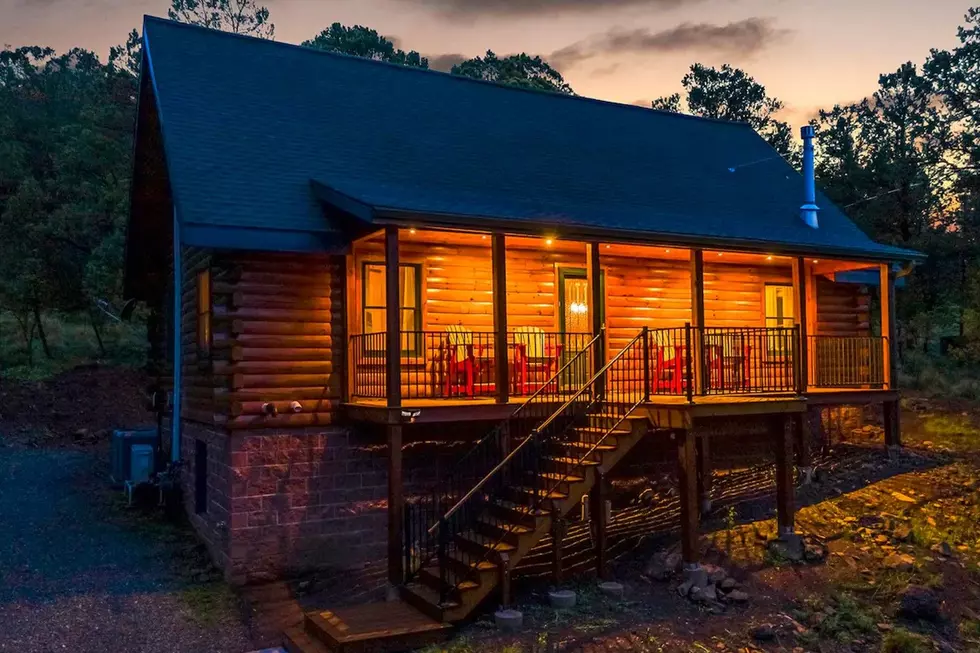 6 Cozy Cabins Near El Paso To Make it Feel Like Christmas
AirBnB
The holidays are here and while El Paso isn't exactly known as being a "winter wonderland", we still have some nice holiday weather.
Enter your number to get our free mobile app
Luckily, there are different ways you can experience an actual winter wonderland. First, we have Winterfest happening in Downtown, and I hear that the rink has actual ice this year and there are high percentages of "snow".
If you're looking for a full on winter wonderland experience, well Ruidoso is not that far from us!
Ruidoso is, for sure, one of El Pasoans favorite getaways. In fall, Ruidoso is the perfect place to see the leaves change.
And in the winter, Ruidoso because a snowy paradise- perfect for a holiday getaway! If you're looking for a holiday weekend in the mountains, here are 6 cozy cabins to travel to.
6 Cozy Cabins Near El Paso To Make it Feel Like Christmas
Fireplace, hot tub and cozy vibes, these cabins are the perfect getaway to have a cozy holiday!
One of the best things about these six cabins is that they are under $200!
If you're interested in checking out some of these cabins here are the links:
Of course, if you're looking for something bigger- you can always check out a complete AirBnB search to find exactly what you're looking for- and even add amenities that you want like a fireplace or a hot tub.
The holidays are nearing, and staying at a cabin with family or friends is definitely one of my favorite ways to celebrate the season and it could become your family's new tradition!
El Paso's First Snow Day of 2022
El Pasoan's capture the first snowfall of 2022