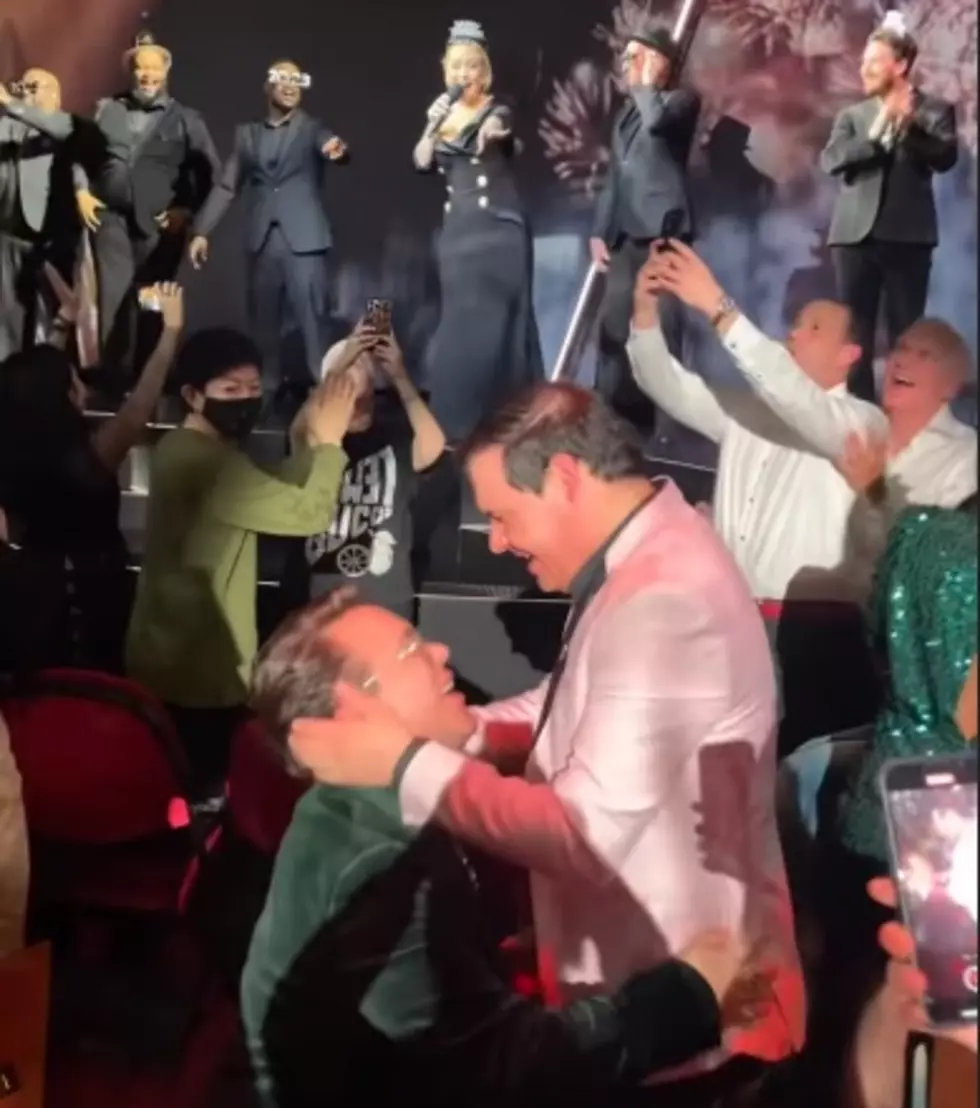 Congrats! El Paso Couple Gets Engaged At Adele's Vegas Show
Instagram User calebbeautyofficial
Adele was elated to see this happy couple make her New Year's Eve Vegas show a night they will never forget. Adele has been belting out her hits at her Sin City residency since November and fans have been flocking to go see the "Rolling in the Deep" singer at The Colosseum at Caesars Palace.
Adele had a special night for her show on New Year's Eve but no one in the audience, including Adele, was ready for the surprise  during the countdown to midnight. Two El Pasoans made it a night she would never forget when they got engaged during her show.
Enter your number to get our free mobile app
Caleb Campos and Aleks Chanez flew to Europe six years ago to see Adele in concert, according to their Instagram. While on their way to the show in London, the couple stopped in Paris where Caleb said a ring caught his eye. He was able to covertly purchase the ring and then waited for the right time to pop the question. Sadly, the show they flew to London for was cancelled, but the couple was able to see Adele at another rescheduled date.
Adele's New Year's Eve show was the perfect time for the couple to go to her concert for a few reasons- New Year's Eve was the couple's 7th anniversary, they haven't been able to celebrate the holiday for the past 6 years because of their busy schedules, and the two are Adele super fans. Caleb wrote on his Instagram video that "this was just how it was meant to happen and it was perfect."
In the video, you see as Aleks is down on his knee popping the question, Adele cheerfully yells to the audience "They're getting engaged!" After her New Year's Eve show, Adele posted a photo of the couple embracing after getting engaged on her Instagram page.
Congratulations to the happy couple and we're hoping Adele will officiate your wedding too.
6 Cozy Cabins Near El Paso To Make it Feel Like Christmas
Fireplace, hot tub and cozy vibes, these cabins are the perfect getaway to have a cozy holiday!