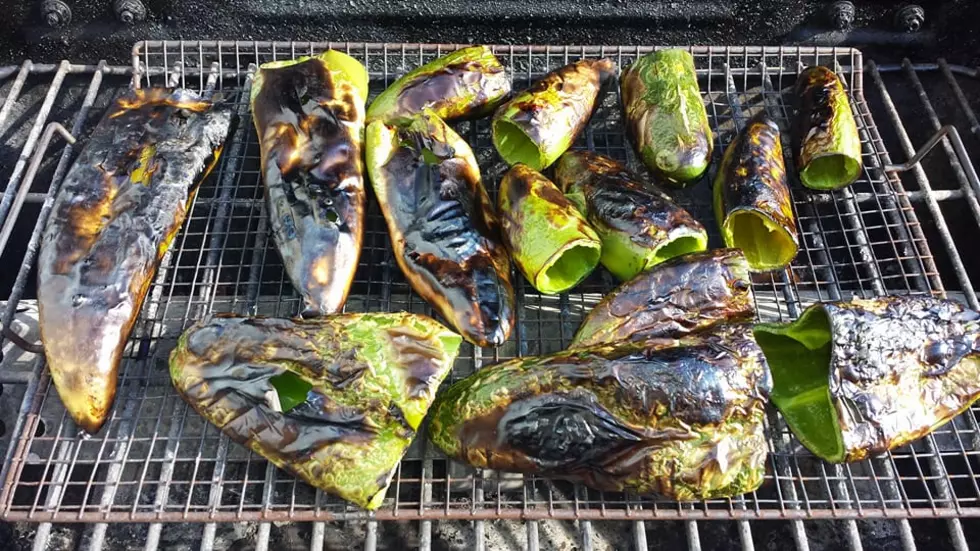 Colorado Gov.'s Fighting Words: New Mexico Green Chile 'Inferior'
Kevin Vargas
New Mexicans are ready to throw down after Colorado's governor called the Land of Enchantment's green chile "inferior." Ask any New Mexican, and they will boast about one of the best product that comes from the Land of Enchantment- Hatch green chile. The roasted pepper even has a festival in Hatch, New Mexico to celebrate the region's love for the spicy treat. Green chile is found in almost everything in the state- from salsas, burgers and even the desserts, green chile can give a delicious spice to any dish. Grocery stores and markets around the United States sell the peppers and they are proudly displayed as "Hatch New Mexican green chile." Well, not it seems that one grocery store has decided to start selling green chile grown in Colorado and the governor is ecstatic.
On Saturday, Colorado governor Jared Polis wrote in a Facebook post that Whole Foods market would now start selling green chile from the Pueblo, Colorado region instead of New Mexico. Many didn't take offense to his post until the last sentence, where he insulted the New Mexican product by calling it "inferior" to his own state's:
About time! Whole Foods Market will soon offer Pueblo Chile, widely acknowledged as the best chile in the world, in Colorado and throughout the Rocky Mountain region. Whole Foods will stock 125,000 pounds of Pueblo Chile in Colorado, Kansas, Idaho and Utah. New Mexico stores will unfortunately not be offering the best chile and will instead keep offering inferior New Mexico chile.
After this post started spreading online, many were upset with the governor calling another state's product "inferior" and voiced their criticisms online according to the Santa Fe New Mexican. Whether you prefer the Colorado or New Mexico version, as long as we can continue getting delicious green chile in our future is what's really important.