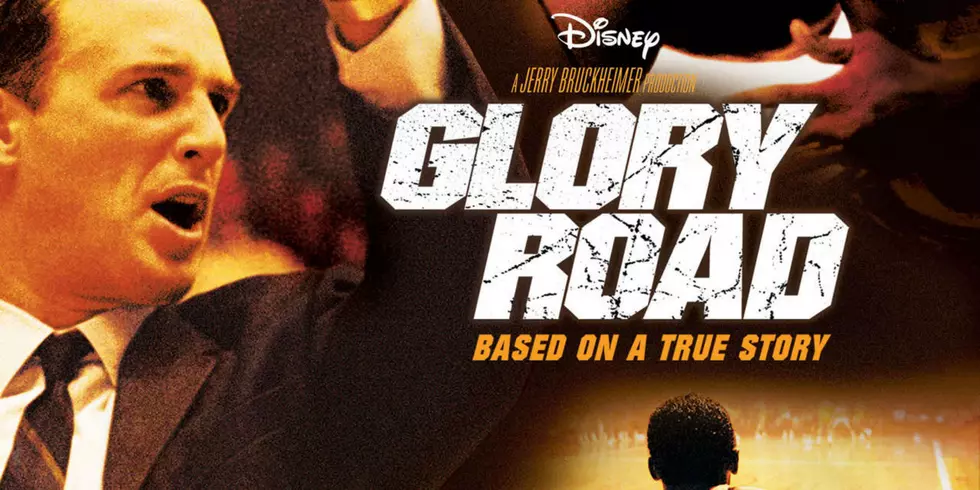 Celebrate Texas Western's 55th Win Anniversary with These Books & Movie
Disney
On March 19, 1966- Texas Western won the NCAA University Division Basketball Tournament against the Kentucky Wildcats. Back then, the tournament was very different, there were only 22 teams and now we're up to 68!
Texas Western, which you may now know as UTEP, was coached by Don Haskins when they won the national title with a 72–65 victory. It would go on to be named the most important in the history of college basketball, as it marked the first time that a team with five African-American starters won a title game. Haskins, or "The Bear", would later go on to downplay the significance of his decision stating:
"I really didn't think about starting five black guys. I just wanted to put my five best guys on the court. I just wanted to win that game."
'Round these parts, you know who Don Haskins is. He's the only reason I'm aware that basketball exists! If you're looking for a way to commemorate the win that would put El Paso on the map, but are like me and don't know squat about basketball worry not, because there are other great ways to get into the spirit!
Enter your number to get our free mobile app
You can check out the book "Haskins: The Bear Facts" the autobiography of the Bear with an addendum by Ray Sanchez.
The book is available on Amazon for $14.95.
Another great book you can get is "Glory Road: My Story of the 1966 NCAA Basketball Championship and How One Team Triumphed Against the Odds and Changed America Forever" which tells the story of that game.
This book is also available on Amazon for $15.49.
And, finally, you can check out the great movie, "Glory Road".
My knowledge of the sport of basketball starts with and ends with the movie "Glory Road". Peep that cameo of Don Haskins in "Glory Road".  
"Glory Road" is available on Disney+.
"Glory Road" plays as big a part in sports movies as it does to the city of El Paso. It's kind of a big deal here. Well, Don Haskins and the players of that 1966 championship are a big deal around here.

1989 WWF TV Taping in El Paso