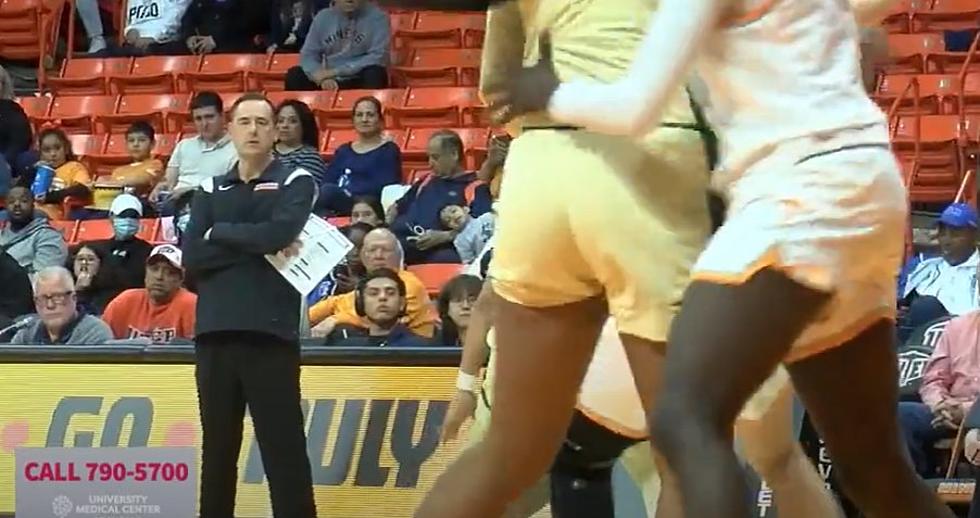 Borderland Bids Farewell to a Couple of Surprise Departures
Courtesy: KVIA via YouTube
No foolin' here... April started off with a couple of surprises for both UTEP and NMSU.
First, UTEP women's basketball head coach Kevin Baker announced his resignation with a year left on his contract.
But it wasn't to take a new coaching job. And it was after he turned down a "generous" extension offer.
"This has been a tough decision for me, but I think the time is right for me to move on to the next chapter of my life, spend more time near family, and begin searching for a new career path," Baker said.
He spoke with the gang at 600 ESPN El Paso and also offered this candid take about the state of college basketball:
But that was just the FIRST Borderland institution surprise.
Two days later, New Mexico State University saw its chancellor suddenly depart.
Chancellor Dan Arvizu was set to finish his contract in June, but NMSU announced a "mutual separation" after a special meeting of the NMSU Board of Regents.
Arvizu said during the meeting he believed accelerating the transition would allow the university to put its full focus on finding the next permanent chancellor.
"This separation is truly mutual," Arvizu said. "For the past five years, my only motivation has been to do what I believe is in the best interest of NMSU, and transitioning now will allow the university to devote the time and effort needed over the next several months for a successful search."
The board announced the selection of former NMSU President Jay Gogue to serve as the interim chancellor. He served as NMSU president from 2000-2003 and most recently served as president of Auburn University from 2007-2017 and 2019-2022.
A Borderland farewell to both Baker and Arvizu!