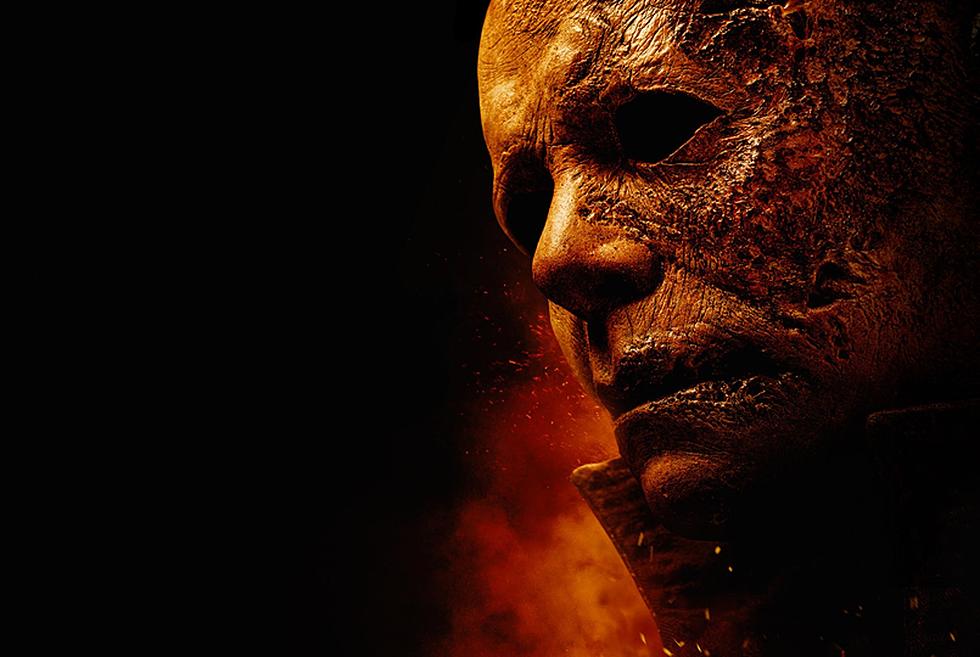 BJ's at the Movies: Joanna's 'Halloween Kills' Movie Review
Universal pictures
'Tis the season! Halloween is in the air and I love it. "Halloween Kills", the follow up to 2018's "Halloween" was released this past Friday in both theaters and for free on Peacock's streaming service.
As a subscriber to Peacock, I had the opportunity to check it out on the streaming service, however, I did not. As a movie lover, especially as a horror movie lover, I decided this newest installment in the "Halloween" franchise HAD to be seen on the big screen- and what better place to watch a movie than at my favorite theater- Alamo Drafthouse?
You all already know I love it there. The food, the service and one thing that I ABSOLUTELY love about Alamo Drafthouse, it truly is for movie lovers. Before the movie starts, and before the trailers even start- Alamo Drafthouse does this really cool thing where instead of showing you lame ads or having a blank screen, they have these videos dedicated to the movie you are about to watch. In the case of "Halloween Kills" before the movie, they had a video recapping everything that has happened in Haddonfield so far. But, you have to forget everything you saw before because "Halloween" from 1978 is the only movie that counts here.
Enter your number to get our free mobile app
"Halloween Kills" picks right up on Halloween night after Michael and Laurie see each other for the first time in 40 years. It's not quite the sibling reunion you were expecting because Laurie had spent the past 40 years preparing for this moment, creating booby traps around her house and training with some very deadly weapons. In the end- Laurie manages to trap Michael in the fiery pits of the basement and lets the house burn.
However, it's a house on fire and no one knows that there's a killer in the basement who deserves to die so, the authorities are called. As Laurie, her daughter Karen and granddaughter Alison are all being driven away from the house, firefighters and rescue crew are rushing back to Laurie's house, despite Laurie's screams to "let it burn!".
If you've seen "Halloween" movies- you know, Michael isn't going to die in that fire. Once rescue crews get there, they didn't know they'd be rescuing a killer, and meeting their end. Michael manages to kill 11 first responders and escape the burning house- with only a few burns, Michael is ready to wreak havoc in Haddonfield once more.
The only problem now is that all of Haddonfield is done with Michael's crap. For 40 years, Michael has kept them frozen in fear and now that they know he's out, they're ready for him- only they're a little disorganized. The mob mentality instead creates a frenzy and sadly claims the life of an innocent man.
All the while, Laurie is in the hospital, trying to recover from her latest encounter with her brother- and we're given a little bit more backstory to that one night in 1978. We're reintroduced to little Tommy Doyle and little Lindsay Wallace who celebrate every year their survival. Tommy, who leads the mob, vows to protect Laurie just as she did that one night in 1978, and proclaims that "evil dies tonight".
The collective trauma in Haddonfield sets up for a really good climatic ending to Michael Myers- as in, they're going to Richard Ramirez his ass- but does evil really die tonight? We'll have to find out when "Halloween Ends" concludes the trilogy next year.
Reading some of the reviews, I was a bit worried about this sequel. Many hated it, many thought it was the end of the franchise entirely. However, I really enjoyed it. Sure, the story could have used a bit more fine tuning- and it gets a little cheesy- but the kills are violent and gory. If you're a fan of everything "Halloween" has put out, then you'll enjoy this one too. I give it a solid 7 out of 10.
If you're going to head out to Alamo Drafthouse for this movie, check out what else they're going to feature this spooky season here.
El Paso High Ghost Girl & 14 Other Undeniably Creepy Listener Submitted Ghost Pics