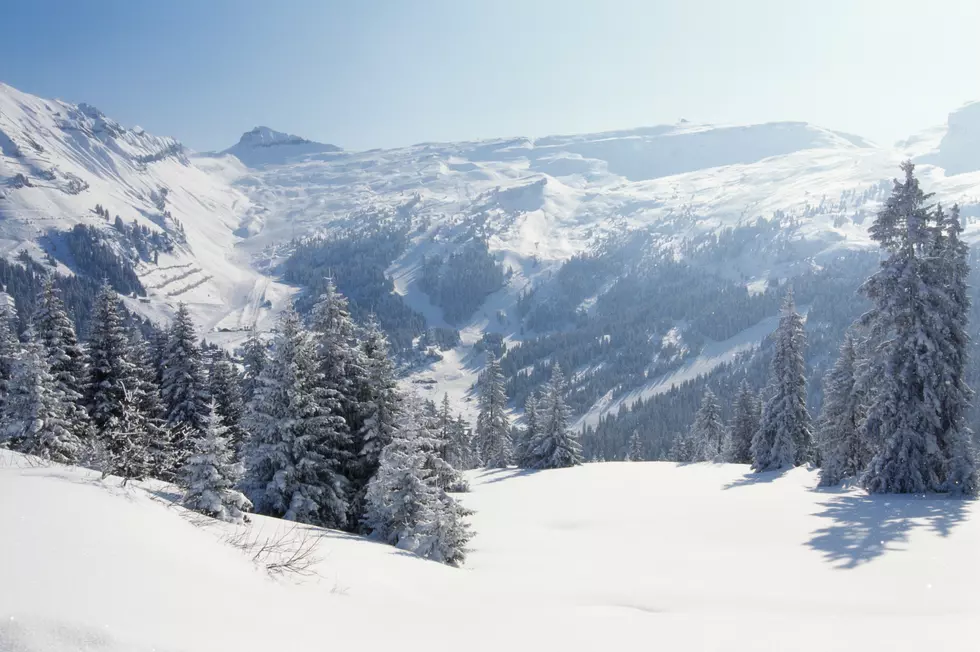 Better Mountain Getaway: Cloudcroft or Ruidoso?
David De Lossy
We got into this conversation because Brandon and his family went up to Cloudcroft on a day trip.
Do El Pasoans have a preference between Cloudcroft and Ruidoso?
The two New Mexico mountain towns are only about a half-hour drive from each other but they're in opposite direction from Alamogordo. Think of Alamogordo as "base camp" and the two resort towns as the "summits".
Cloudcroft and Ruidoso have a lot of similarities but also some key differences. Such as…
Cloudcroft is about half an hour closer to El Paso. Once you're in Alamogordo, you've got another 35-45 miles up to Ruidoso.
That route also goes through a couple of smaller towns and some tribal lands that adds time to the trip. From 'Gordo to Cloudcroft it's only about 20-25 miles but it's more of a straight shot up the mountain.
If you're going for convenience, Cloudcroft is SLIGHTLY handier for El Pasoans.
Ruidoso has a higher population. Ruidoso has around 21,000 full-time residents compared to Cloudcroft with less than a thousand.
Ruidoso has a LOT more shopping and restaurants and bars. Cloudcroft is more secluded.
It really depends on what you're looking for.
Ruidoso is a mecca for skiing. Ski Apache is a full-on ski destination and it's a few hundred miles closer than other, comparable ski-getaways.
Cloudcroft is actually about a thousand feet higher in elevation than Ruidoso and it definitely HAS some skiing. You might have some who tell you they prefer skiing in Cloudcroft but Ruidoso is where MOST people go.
But Cloudcroft has The Lodge. Ruidoso has thousands of rooms from quaint cabins to the Inn of the Mountain Gods, owned by the Mescalero Tribe.
There's nothing like The Lodge, though.
It's a legit Victorian-era hotel (rebuilt after a fire in 1909) that has antique furniture, photos of celebrities who stayed there like Judy Garland and Clark Gable…it even has its own ghost and legend that goes with it.
Pricing varies on the time of year but it's usually not much more than a night at a Ramada. It has a history and feel that brings to mind the Overlook hotel in "The Shining".
As far as we know, though, the ghost at The Lodge has never tried to convince anyone to off their family. I give Cloudcroft many extra points JUST BECAUSE of The Lodge. It's a bucket-list destination and I recommend that you stay in The Lodge itself (as opposed by some of the Pavilion Rooms down the street) because the building itself IS the attraction.
Ruidoso is the winner if you're looking to do shopping. In addition to the main street "tourist" shops, Ruidoso has some really cool antique places. If shopping's your thing, Ruidoso wins in that category.
Ruidoso has numerous golf courses you can play on. Golfing on a mountain is a real challenge if you're used to desert southwest style-courses.
If you're used to playing on a relatively open course as we have in E.P. get ready to find out what it's like to miss a fairway and end up in a literal forest of trees. Also, keep your eyes open for deer, elk, and even bears!
However…Cloudcroft has the 9 hole course at The Lodge. Again, like the hotel itself, this is a bucket-list type of deal.
Although only 9 holes it's the 7th highest elevation golf course IN THE WORLD. Number one is a drivable par four that has a 150-foot drop from tee to green. The other 8 holes are similarly dramatic.
Ruidoso has Casino gambling at the aforementioned Inn of the Mountain Gods as well as (pre-Covid) concerts by internationally known stars.
It really depends on what you're looking for. If you want to be around a lot of people, enjoy dining and bars, or want to shop, Ruidoso fits the bill. If quiet seclusion away from crowds is your goal, you can't beat Cloudcroft.
But, seriously, you should stay at The Lodge at least once in your life.
Enter your number to get our free mobile app
See the Must-Drive Roads in Every State