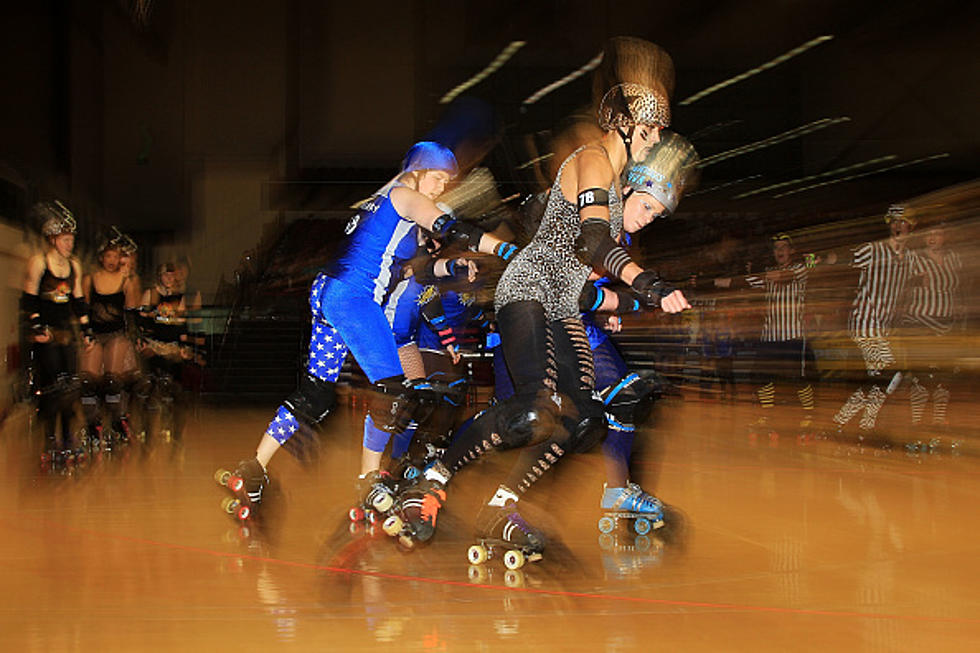 After a Hiatus the Brave El Paso Roller Derby Ladies Are Back
Getty Images
Get ready for some intense action that is making a return for the first time since 2019. I must give props to all ladies who have competed to join a roller derby team.
Enter your number to get our free mobile app
It is a lot of hard work and possible future mishaps such as breaking something. I remember in 2010 I had gone to one of the practices and it sure was intense.
But in reality, this sport is for the ladies who aren't afraid to fall or get rough. Just check out San Diego Roller Derby's YouTube video when they played El Paso Roller Derby in 2018 below.
If you have never seen the El Paso Roller Derby ladies play then you are truly missing out. But if you are one of those people who have never seen this kind of action your time is coming up.
Watching movies like Whip It or Rollerball doesn't do justice for the kind of action that goes down. Hence, why you should make it a point to catch their opener or any following games after.
Plus what male doesn't enjoy watching a show that involves ladies battling it out and being tough like men. The El Paso Roller Derby announced the season opener will be on Saturday, May 21 at Nations Tobin Park.
This isn't a regular-season opener since there will be a doubleheader beginning with Beast Mode vs. Hooligans for game 1. Then for game 2, it will be Crash Test Dollies vs. Derby Bliss Brigade.
If you would like to purchase your tickets for next month's season opener just click here.
LOOK: MLB history from the year you were born
Stacker
compiled key moments from Major League Baseball's history over the past 100 years. Using a variety of sources from Major League Baseball (MLB) record books, the Baseball Hall of Fame, and audio and video from events, we've listed the iconic moments that shaped a sport and a nation. Read through to find out what happened in MLB history the year you were born.