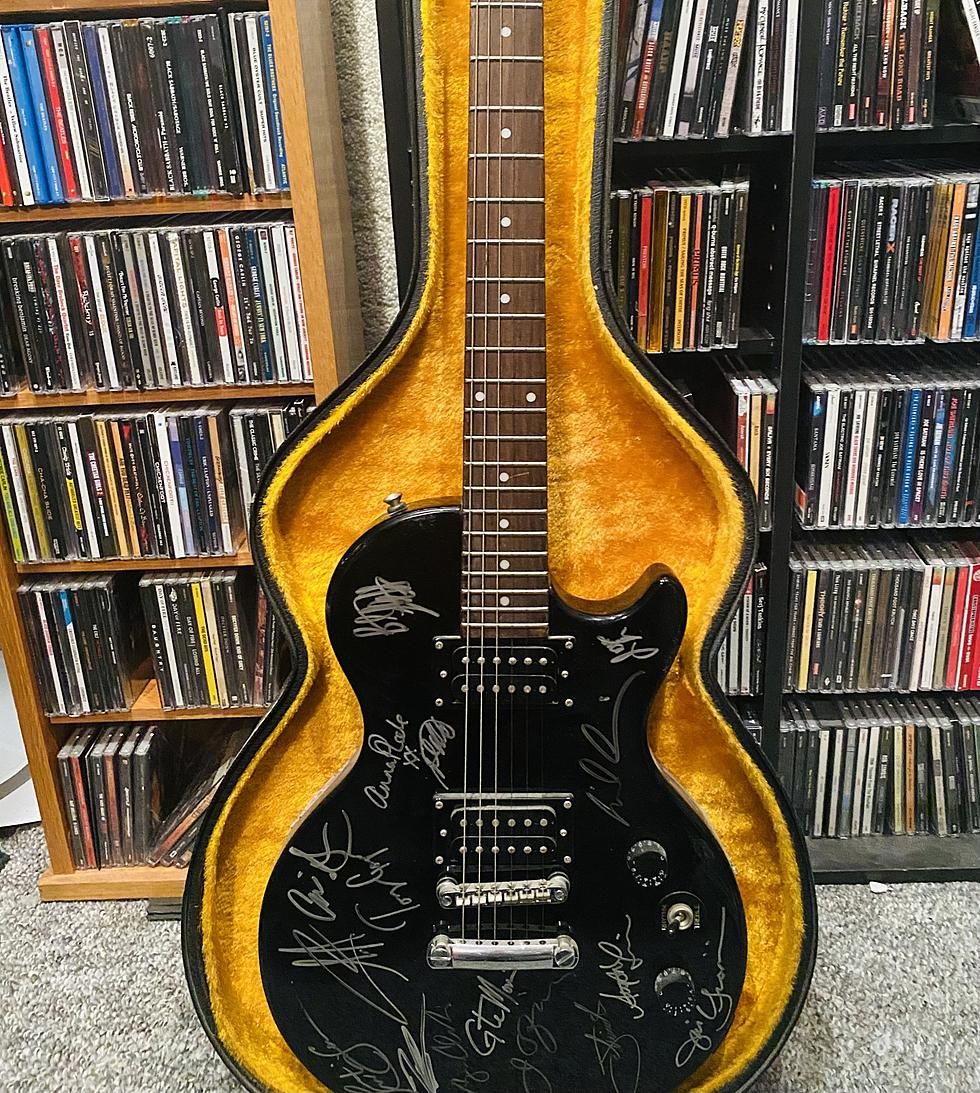 12 Of My Favorite Guitarists For International Guitar Month
I've always been a musician since I was little; I've grown up playing piano, singing & later becoming a drummer in 2006. But I've always had an appreciation for guitar growing up & since April IS International Guitar Month, I figured I'd make my OWN list of some of my favorite guitarists in rock & metal.
*NOTE: these guitarists are in NO particular order & there are MANY amazing guitarists & I can't name every single one. Some Honorable Mentions: Tom Morello (Rage Against the Machine), Angus Young (AC/DC), Robert Fripp (King Crimson), Slash & Kirk Hammett (Metallica)
Jimmy Page (Led Zeppelin): Led Zeppelin had some of the greatest jams in rock history. When they performed live, you knew that whatever John Paul Jones, John Bonham & Jimmy Page would play, you knew you were in for quite an experience.
Jimi Hendrix (Jimi Hendrix Experience): You can't possibly have a guitarist list WITHOUT the great Jimi Hendrix. He's the guitarist that many guitarists would call THEIR favorite & it's easy to see why. It's been over 5 decades since his passing but he remains one of the best for a reason.
Eddie Van Halen (Van Halen): The guitarist who made finger tapping popular back in the 70s & took guitar shredding to a WHOLE new level. Eddie laid the foundation for a new generation of rock & metal guitarists & the music world seems so much emptier without him here...
Tony Iommi (Black Sabbath): If wasn't for Tony Iommi, the genre of metal might not be what is it today (or at least not SOUND the way that we know it). inspired by rock, jazz & blues, Tony not only created a new sound, but made some of the most influential riffs in rock history.
Joe Satriani: Joe was LITERALLY one of the first guitarists I've ever heard. I remember very clearly (and there's home video of this) of me dancing, or at least ATTEMPTING to dance, to Summer Song. He quickly became a favorite of mine, not just because of sentimental value, but by just watching him play.
Brian May (Queen): Queen was always one of my favorite bands & Brian May was always a guitarist I was fascinated by. Maybe it was the riffs he came up with, his singing, or maybe it was his giant curly hair. No matter the reason, Brian fit perfectly alongside John, Roger & Freddie & they changed the way bands performed on stage forever.
John Petrucci (Dream Theater): I've always loved progressive rock & metal music & my first listen of Dream Theater was back in 2006 with the Octavarium album. Every single song on that album was incredible so when I discovered the rest of DT's discography, I became a HUGE fan. So much I saw them back in 2012 at the Abraham Chavez theater & I do not regret it. There are many amazing solos from John but I think my favorite was one particular song from Images & Words.
Dimebag Darrell (Pantera): There's a reason Dimebag Darrell is classified as one of the greatest metal guitarists of all time, if not THE greatest. He & his brother Vinnie Paul were a force in Pantera & while it's still such a shame that we'll never know what more Dimebag & Vinnie could've done together, I'm still thankful the fact we got to appreciate what the Abbott brothers have done.
Dave Mustaine/MartyFriedman (Megadeth): I seriously could NOT between Dave Mustaine & Marty Friedman from Megadeth. Both guitarists have been driving forces for the band & each have a song that truly showcases their playing ("Holy Wars" & "Tornado of Souls"). But there is ONE song I think that truly showcases why I love BOTH of these guitarists & why they worked so well together.
Alex Lifeson (Rush): Of course it wouldn't be my list without mentioning my favorite band of all time. What I love about Alex Life is that he always knew what to play for every song, he knew what chords to play, what riffs sounded good, the right tones. I don't think anyone could've played what Alex has done for years NOR have the brotherhood he did with Geddy Lee or Neil Peart. I also had the pleasure of seeing Rush LIVE in concert back in 20212 in Phoenix. Seeing my musical heroes live will ALWAYS be one of my favorite concert memories.
And last but not least... my favorite guitarist ever...my dear ol dad.
The man who INTRODUCED me to music 28 years ago. Yeah it might be a cliche but there is no better guitarist out there, then my father; the man who helped me appreciate music & who played with me when I was just starting to play the drums. So thank you dad.
KEEP LOOKING: See what 50 company logos looked like then and now