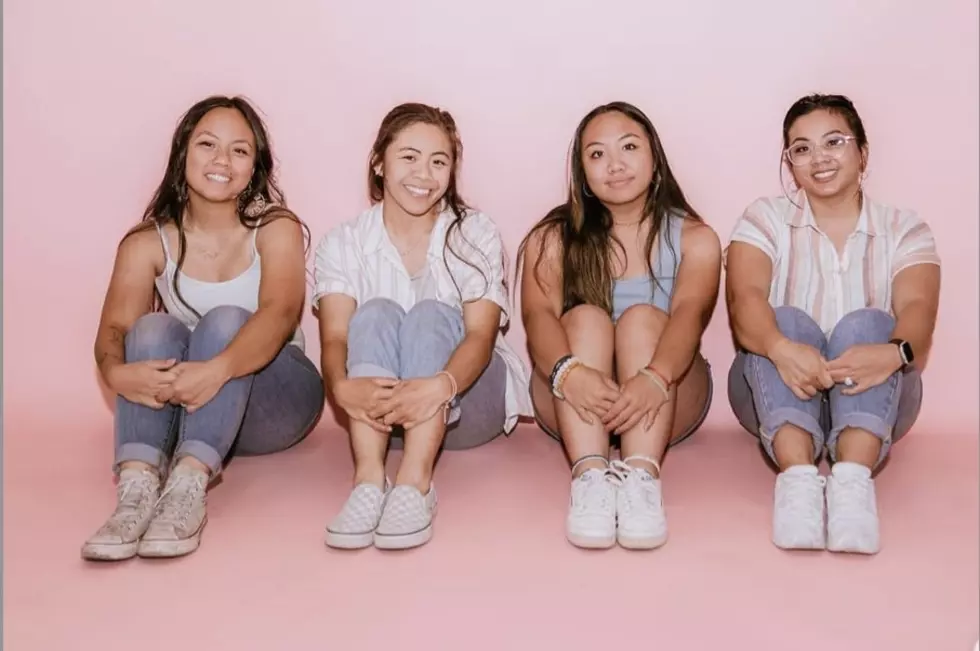 El Paso Singing Group, The PIE Sisters, Excited To Work On New Music
Courtesy: PIE Sisters
If you've been to a farmers market around town in the past few years then you've probably already heard the soothing sounds from a local group of singing sisters. I'm talking about the PIE Sisters.
"As for the name PIE, It kind of derives from a family nickname that came about, I honestly don't know how, but Family and close friends really call us by those names," said Joanna Casillas, second oldest PIE sister.
The PIE sisters are a local singing group made up of four sisters whose ages range from 18 years old to 29 years old; Jez Hernandez, 29, Joanna Casillas, 28, Jasmine Lasala, 20, Jessamine Lasala, 18.
MUSIC: A Family Tradition
The sister's found a passion for music thanks to their dad who was an aspiring doctor before he immigrated to the U.S. with his wife. Once in the U.S, he decided to stay at home with his daughters, and his love for music rubbed off on them.
"We started off singing together because our dad is a musician. So we started singing together from church so he kind of influenced us from there and we got bit by the big really early and we were still hungry for it," said Casillas.
The sisters most recently decided to take their love for music to the streets of El Paso by participating in local farmer's markets around El Paso.
If you've been to the Upper Valley Farmer's Market then you may have heard the soothing sounds from these incredibly talented sisters.
The sisters sing all styles of music when they are out performing including country, pop, R& B, and even some old-school tunes.
Most recently the PIE sisters were able to take their talents to the big stage after being performers for Cool Canyon Nights, Alfresco Fridays in downtown El Paso and just this past weekend they took a road trip to Alpine, Texas for the Viva Big Bend concert.
A New Musical Journey:
The sisters are excited to now be writing music of their own that they can perform at local events.
"Being able to have an album of songs and being able to perform them is also a really nice way to connect with people this is what I'm creating and you get to see it here raw before it even comes out," said Jessamine Lasala.
And I just had to ask the sisters if they would ever consider entering a singing competition like The Voice or American Idol. Their response?
"If an opportunity arises, maybe but other than that the joy of doing this together isn't contingent on whether we win some big competition," said Hernandez.
The PIE Sisters