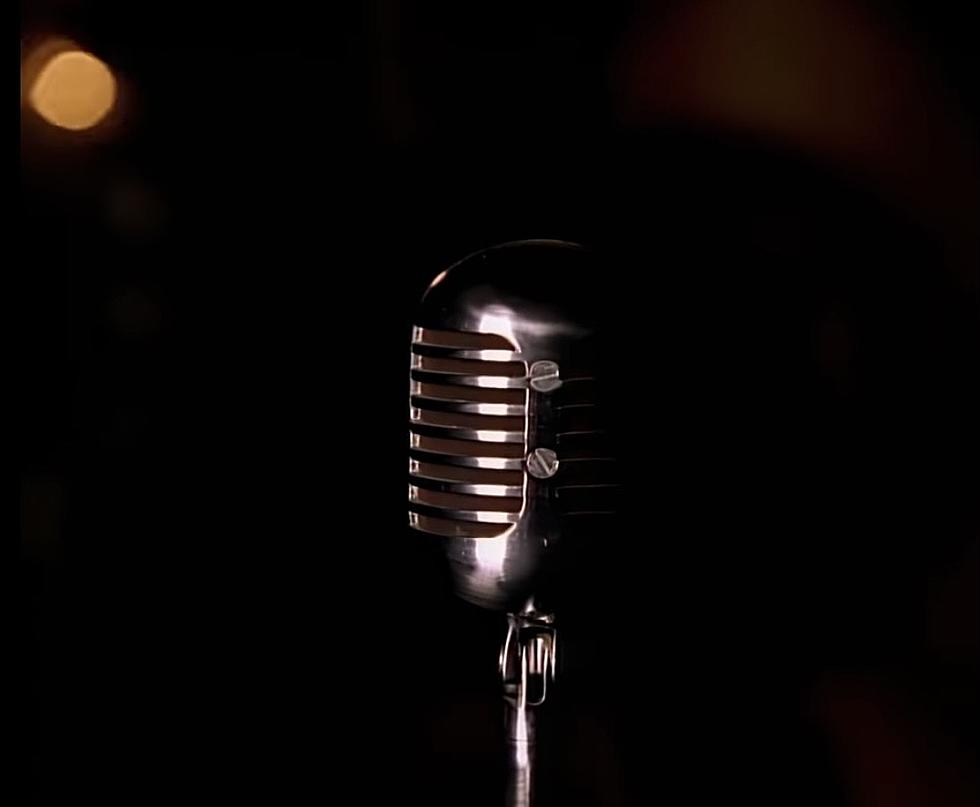 Fitting Rock Songs For Texas To Include In Your 4/20 Playlist
Tom Petty via YouTube
We all know what day is & there are a TON of great songs to blast out while you celebrate the occasion. So I made a list of some rock songs that I think are perfect for the occasion. *Note: these are rock songs in this list ; these songs are in NO particular order & I know there will be TONS I would miss but I COULDN'T make this list without mentioning Bob Marley, Snoop Dogg, Afroman, Rick James & Willie Nelson.
Jimi Hendrix "Purple Haze"
 Can't celebrate without a little Hendrix right? Some other great choices I recommend as well are "Castes Made of Sand", "Up From the Skies" & "Third Stone From the Sun". But I think the best choice was "Purple Haze" from the debut album of the Jimi Hendrix Experience, "Are You Experienced?"
Iron Butterfly "In-A-Gadda-Da-Vida"
The true way to enjoy this song is NOT with the shortened version that clocks in at under 3 minutes. To FULLY appreciate this song, I recommend the 17 minute version (complete with the drum solo!)
Tom Petty "You Don't Know How It Feels"
The video is trippy on its own but I think the lyrics explain much better than I could on why I feel this is a great choice: "So let's get to the point, let's roll another joint"
Rush "A Passage to Bangkok"
With songs like The Fountain of Lamneth or By-Tor & The Snow Dog included in their repertoire, is it obvious that Rush used to experiment back in the day? And I think the most obvious proof was "A Passage to Bangkok" back on 2112.
The Beatles "Strawberry Fields Forever"
To be honest, you could choose a NUMBER of Beatles songs for this list like "I Am the Walrus", "Lucy In the Sky With Diamonds", "For the Benefit Of Mr. Kite"...but I decided to go with "Strawberry Fields Forever" because of the trippy sounds (and it was one of the first music videos released).
Grateful Dead "Truckin'"
Just like with the Beatles, there are SEVERAL songs you can include on this list. "Casey Jones", or "Shakedown Street", but I went "Truckin'" because it includes, what I think, is the most fitting line for 4/20: "What a long, strange trip it's been".
Pink Floyd "Comfortably Numb"
One of the most iconic bands of the psychedelic movement, Pink Floyd definitely has some fitting songs for 4/20. Songs like "Pow R Toc. H", "Brain Damage" or "Pigs On the Wing" certainly fit that "trippy" bill. But for a day that's all about relaxing, "Comfortably Numb" I feel is the best pick.
Led Zeppelin "Whole Lotta Love"
One listen to Whole Lotta Love & you KNOW you're in for an experience. Jimmy Page's guitar, to Robert Plant's vocals, John Bonham's drumming & then the solos... I think it's more than fitting for 4/20 (and the live versions are even longer... MUCH longer).
Black Sabbath "Sweet Leaf"
One of the first mentions of drug use in heavy metal, just listening to LITERALLY the first seconds of the song (thanks to Tony Iommi) & you know exactly what this song is talking about.
The Doors "Light My Fire"
What better choice for the list than the song that got The Doors BANNED from returning to The Ed Sullivan Show? All because of that one line: "Girl, we couldn't get much higher". I also recommend "The Crystal Ship" or "Riders On the Storm".
Sublime "Smoke Two Joints"
We finally get to the band that is absolutely PERFECT for 4/20, Sublime. I could've included their WHOLE DISCOGRAPHY on the list but.... I don't there's a more fitting song for 4/20 than this one.
KEEP READING: 3-ingredient recipes you can make right now