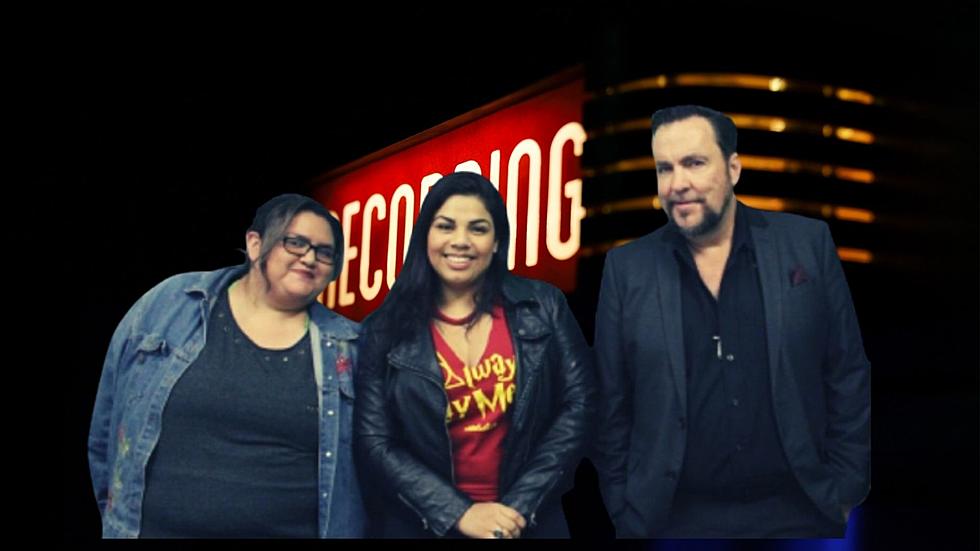 What's Up With the Buzz Adams Morning Show? Here's What To Know
BAMS
EDIT: I KNOW Nico isn't in that picture and he's definitely a member of the show, we just haven't taken pictures with him yet! 
Howdy! If you were listening to the show today and you noticed it was a little different than usual, first of all, thanks for listening, and second of all, good ear.
There have been some changes to the Morning Show lately and we think they're not too bad! First of all, you may have noticed we are no longer in Abilene on Rock 108. There's a really good reason for it, and our good friend Frank Pain gives a really good explanation.
Enter your number to get our free mobile app
With Rock 108 going in a local direction, we decided it was also a good time for us to go back to strictly local and to also allow San Angelo's 96.5 The Rock to go local too!
Which is exactly what we did and why this morning, you may have heard the show differently. The Buzz Adams Morning Show is now local and live from 6 AM to 10 AM- but there is a bit of a twist. In the 5AM hour you'll hear replays from the day before. I'm sure we've explained how replays on the show work, but if you don't remember allow me to explain.
Replays are a standard practice because there are different drive times so the same people aren't always listening at the same time- and some don't hear the ENTIRE show, so if we feel like a segment is worthy of a replay, and if it gives someone who missed it a chance to hear it for the first time, we'll replay it.
So there it is. The Buzz Adams Morning Show is now live and LOCAL in El Paso from 6AM to 10AM. As always, you can join the conversation by calling in LIVE to the show at 844-305-6210. Don't want to go on-air, then leave a message on the NECKLINE at (844) 805-6325. Can't talk on the phone? Sending us an app chat through the free 95.5 KLAQ app!
HOW TO: Submit a Photo/Video Through the KLAQ App