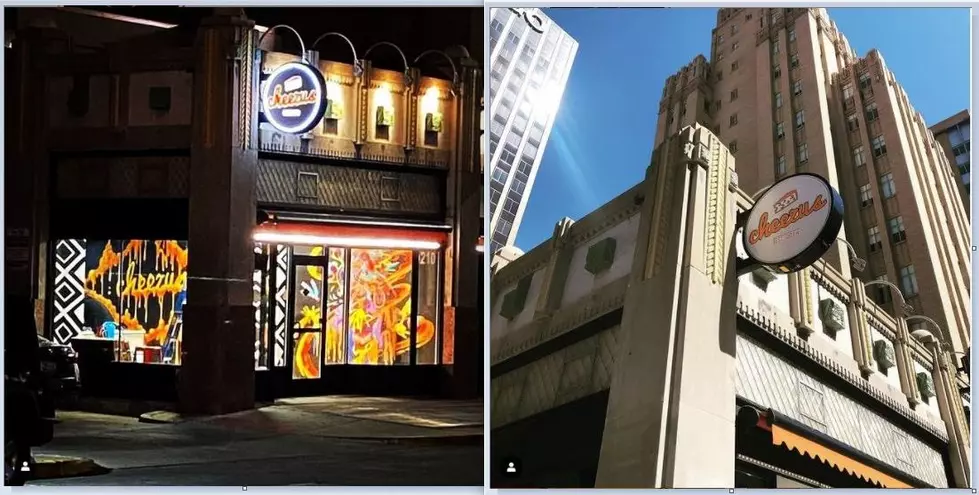 What Is Cheezus? The New Spot Opening In Downtown EP
Cheezus Instagram Page
If you've driven through downtown you've probably seen the new, bright building with a sign that says "Cheezus." So what is it? Around the country, many businesses have been forced to close their doors due to the pandemic. While some doors closed, others brought their dreams of opening storefronts to life. And soon we'll be able to walk through the doors of Cheezus, a restaurant opening in Downtown El Paso.
You may recognize the name Cheezus from the food truck they owned about three years ago. The food truck made its rounds throughout El Paso, feeding the hungry at festivals like Neon Desert and outside a few watering holes around the city. But the owners Kenny Gracia, Jorge Morales, and chef Javier Martinez sold it and we didn't hear much from the owners and fans wondered if Cheezus would ever be back to feed our hungry bellies.
Thankfully the answer is yes, and now we see the gorgeous building as proof that a new restaurant is in the future. Owners always knew they wanted to open up a brick-and-mortar location and their dream has finally become a reality.
Enter your number to get our free mobile app
Cheezus is back and the owners have been hosting pop-ups at various spots around town like Mona in downtown El Paso and Benny Franks on the far east side to get their name back out there and remind people of all the cheesy goodness. The owners hope to open the new location by the end of this month.
If you've never eaten at Cheezus and you're a fan of cheese, you're seriously missing out. Their menu includes a variety of grilled cheeses, cheese fries, and mac and cheese dishes for you to try, not to mention the soups that will complement whatever cheesy dishes you get.
And if you're like me and love the vibrant artwork and look of the spot, the owners worked with interior designer Christine Howard and Hoyote, a San Diego-based muralist. Hoyote has been in town working on the vibrant artwork that first caught our attention downtown.
For more information and to keep up-to-date on when they will be opening, follow Cheezus on Instagram.
How Many in America: From Guns to Ghost Towns
Can you take a guess as to how many public schools are in the U.S.? Do you have any clue as to how many billionaires might be residing there? Read on to find out—and learn a thing or two about each of these selection's cultural significance and legacy along the way.