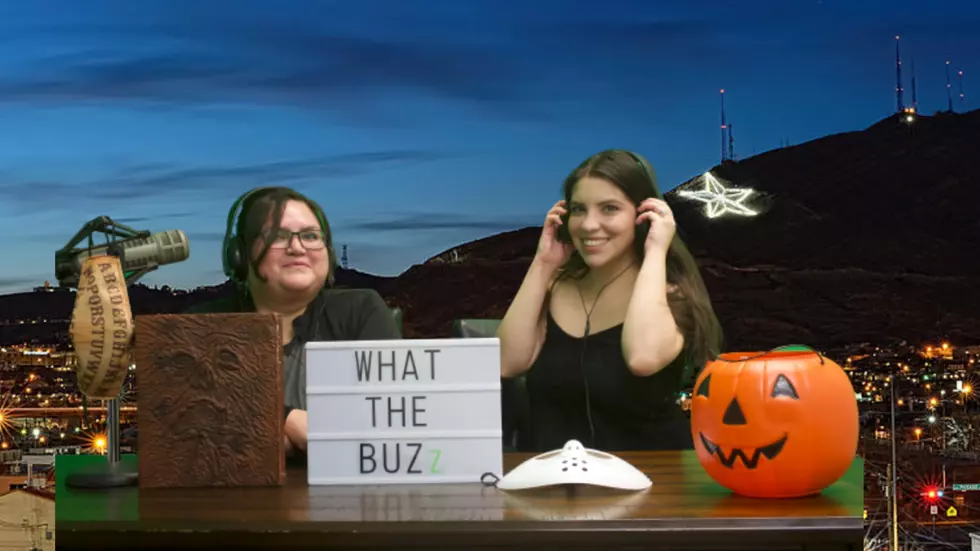 Welcome to Spooky Season- New What the Buzz Episode Dives into Halloween
KLAQ
It's that time again, time for a new episode of "What the Buzz" with Emily and I. Our new episode, "The Legend of Smoothie-Gate" is now available on the free KLAQ mobile app and at KLAQ.com's Listen Now player; you can also check it out below!
In this new episode, we dive deep into the Halloween season. We answer the basic questions on our annual Halloween parade- no, we don't know if we're having a parade this year. At the time of this writing, we were informed that we'd have an answer by this afternoon, so it's very possible that by the time you either read this or listen to our new episode, you'll already know the answer to that.
We also share some haunted house news- this year we have TWO haunted houses for you to check out- you can find out all you need to know about them here. Emily and I also share our memorable haunted house experiences! Emily's was a bit traumatizing while mine was centered more on the people I went with. Tell us your favorite haunted house memory on our App Chat, I'd love to read them!
Enter your number to get our free mobile app
Also in this new episode, we formally announce the addition of our new cast member on the Morning Show- Nico! We also discuss the conversation we had to have with Nico regarding food on the Morning Show and we bring up the legend of "smoothie-gate 2016" & "burrito-gate 2016". Don't know what either of those are? Then tune in because it's a story you don't want to miss out on!
"The Legend of Smoothie-Gate" is available now on the free KLAQ mobile app, KLAQ.com and below. See ya later boo's and ghouls.
SPOOKY GOOD: 2019 KLAQ Halloween Parade
For 2019, KLAQ's Halloween parade brought out Tony the Tiger to be the Grand Marshal. As for the Buzz Adams Morning Show, they dressed up and drove around as The Wizard of Oz but zombie style. Thank you to everyone who came out to the parade and make it a spooky good time.