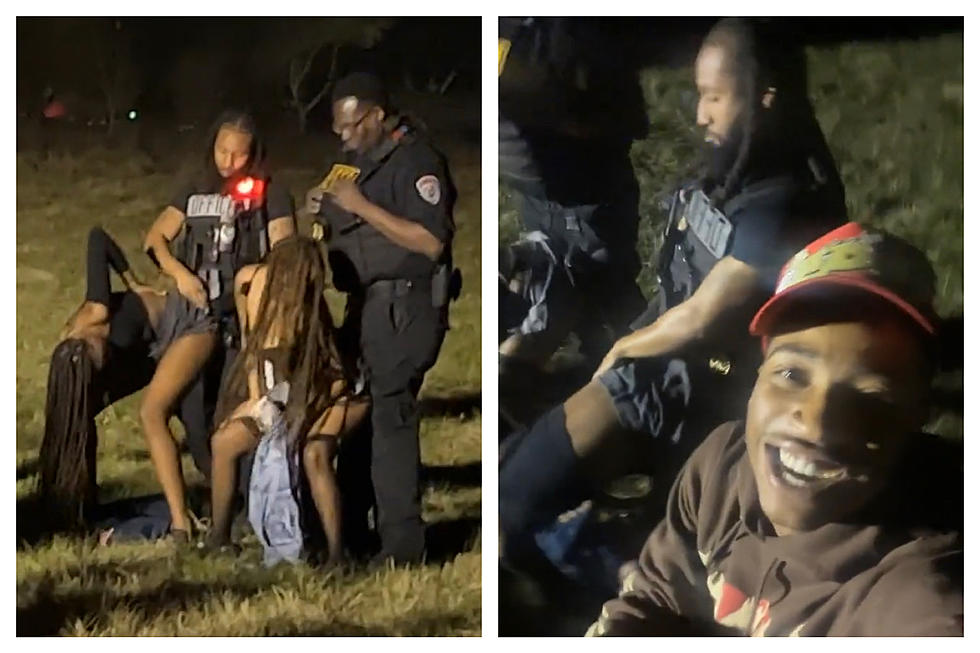 Internet Reacts to Viral Video of Women Grinding on Texas Officers at College Party
Twitter via @Royyy99_
Social media is reacting to a viral video that appears to show law enforcement officers at a college event. While there are limited details available to provide context, the uniformed officers do seem to be enjoying the festivities along with the Texas students.
"These mf's ain't doing no patrolling they freaking".
That is this viral video was captioned on social media.
When one Twitter user from Prairie View A&M University shared a video from what seems to be a party, they may not have known just how much attention the clip would end up getting. The video itself appears to show law enforemcent officers dancing with two women.
Now, what we do know about this viral video is that this was not some sort of hidden-camera operation. In fact, someone else at the party got a close-up with the dancing officers and one even acknowledges the camera.
Uniformed Officers Dance with Women in Viral Video
See the alternate angle from up-close plus the original video that has gotten so many talking via Twitter below.
The video even got the attention of the artist @Jacquees who's song was playing at the time this video was taken. See his reaction below.
More reactions to the viral clip via Twitter here.
While some assumed that this was grounds for the officers to lose their jobs, which I really hope hasn't happened, others suggested that those who posted the video in the first place went too far.
While it is unclear where these uniformed officers are employed, let's hope that their bosses are not too upset with the video that has been going viral since being posted.
Who knows - maybe this party sparked up a lasting relationship between the officers and these nice young ladies. Do I hear wedding bells?
These Are the Top 15 Global First Dance Wedding Songs
Discover the top 15 first dance songs used at wedding around the world, below (as of March 2022).