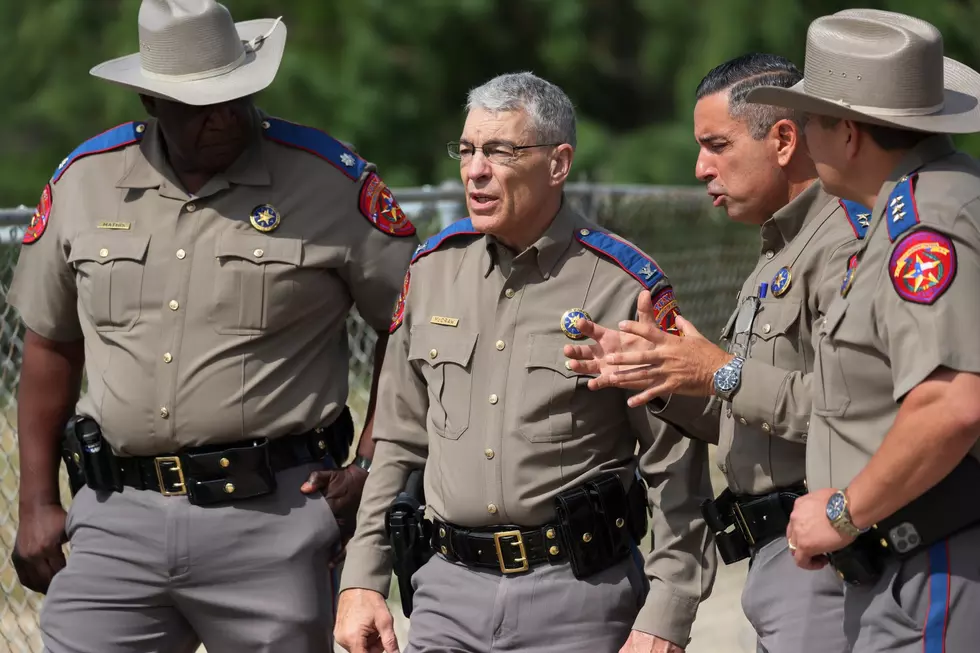 After Uvalde DPS Wants $1.2B Training Facility
Getty Images
The Texas Department of Public Safety has had a rough year.
They haven't been able to explain how dozens of officers from different agencies DIDN'T act for over an hour and fifteen minutes while an active shooter was still killing children in a classroom.
Enter your number to get our free mobile app
There's been lots of finger-pointing but very little in the way of accountability. Now, DPS wants over a billion dollars to create a state-of-the-art training facility for active shooter training.
 "You play how you practice", said DPS Director Steve McCraw in making his pitch for the facility. "You need to practice in a real environment.
We put this out as a question on the Buzz Adams Morning Show. Most of our callers expressed opinions that boil down to this: it shouldn't take a billion dollars to teach law enforcement that if someone is shooting school kids, you don't stand around in the hallway doing anything.
Some suggest that the first thing that needs to change is leadership, starting with DPS director McCraw.
There have been some repercussions for some of the people who were on the scene in Uvalde.  Chief Pete Arredondo, the incident commander, was fired by the Uvalde school board and resigned from his seat on the Uvalde city council.  In October the entire school district police force was suspended.
What is the 1.2B request really for? It seems like it's a cash grab and, more importantly, a way for DPS to signal to the public that they're "really serious this time".
If $1.2 billion would actually reduce the chance of a Uvalde happening again, it would be worth it. Of course, there's no guarantee that it would.
There's ALREADY active shooter training. Uvalde had done it just weeks before the tragedy at Robb elementary. It's not a lack of training.
It's a lack of accountability. So far, no officers or officials have faced charges for their negligence and failure to meet the basic expectations of their jobs. Texas law and, indeed Supreme Court rulings make it very unlikely that any ever will be.
So, Texas taxpayers are being asked for a billion dollars to make up for DPS's shortcomings without a word about anyone being held accountable.
Not for Uvalde and not for the next school shooting which, sadly, will absolutely happen.
KEEP LOOKING: See What 50 of America's Most 'Pupular' Dog Breeds Look Like as Puppies