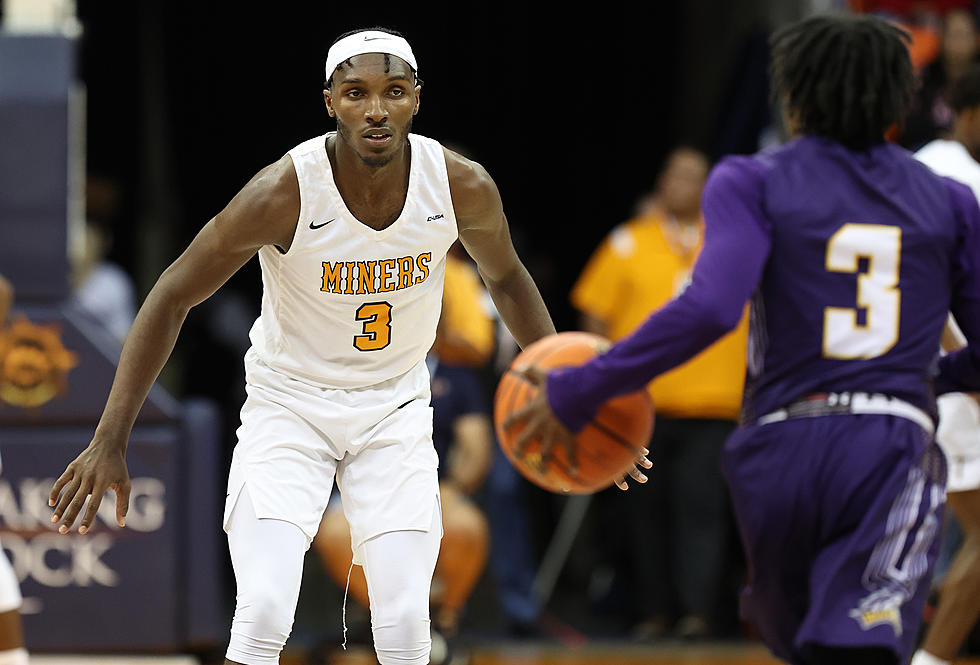 UTEP Mass Exodus Continues After Keonte Kennedy Enters Portal
Ruben Ramirez | UTEP Athletics
And then there were three. That is the total number of players left from this past season's UTEP men's basketball roster. The final domino fell today when Keonte Kennedy announced that he was entering the transfer portal.
Following Kennedy's announcement, only Jamari Sibley, Kevin Kalu, and Ze'Rik Onyema remain from the 2021-22 Miners. In addition, Verbal Commits reported that Ché Evans Jr also went into the portal today. The former San Diego State transfer attended school at UTEP but he was never on scholarship.
Head coach Joe Golding has added four players to his roster for next season. Their most recent acquisition is former NMSU guard Mario McKinney Jr. They also have a verbal commitment from Cleveland, Ohio guard Jamal Sumlin, 6-10 junior college forward Derick Hamilton, and former Loyal Marymount and junior college 6-7 forward Jonathan dos Anjos.
That leaves six scholarships left for Coach Golding to give out for next season. May 1st is the deadline for a player currently in the transfer portal to decide on a new school and still be eligible to play this upcoming season. As Adrian Broaddus reported, the Miners have been busy hosting numerous players over the last few weeks and they will continue to bring in additional players this weekend.
Of the three returning players, Sibley has the most experience as a starter. Kalu was a fixture in the Miners lineup during non-conference play while Onyema came on strong over the last month of the season. McKinney and dos Anjos could also be viewed as potential starters next season. The UTEP coaching staff will need to choose wisely when it comes to each of the remaining six scholarships since they lost nearly all of their scoring from last season.
LOOK: Biggest underdog victories in March Madness
Every spring, legions of sports fans turn their attention to college basketball when
March Madness
takes the national spotlight. Using aggregated Associated Press data, BestOdds has come up with 10 of the biggest—and most unlikely—underdog wins in March Madness history.