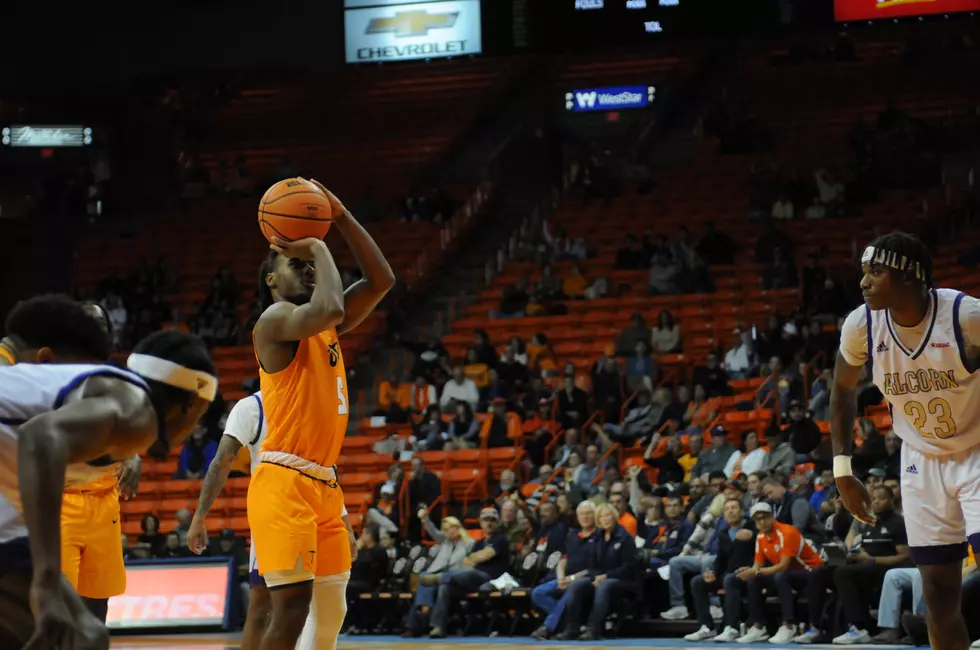 Free Throws Have Become Kryptonite For UTEP Men's Basketball Team
Steve Kaplowitz.
The UTEP men's basketball team has had a little extra time this week to stay in the gym and iron out the kinks as they prepare for their next game on the road Saturday against Louisiana Tech. Even if they are able to reduce their turnovers, they still have to solve the most baffling issue that has cost them numerous wins as of late. Free throw shooting.
UTEP's inability to make foul shots in the final seconds have cost them wins against top opponents like Kent State, UAB, and most recently Rice. Instead of having an 11-3 record heading to Ruston, the Miners are 8-6 overall.
The team's inability to make a 15-foot shot is not a recent development. It has been an issue all season long. However, instead of getting better, the Miners are getting worse at the foul line. Much worse. So bad, that no UTEP team in the last 70 years has been this ineffective at the foul line. Through the first 14 games of the 2022-23 season, the Miners are shooting 60.1% as a team from the foul line.
However, after their first three Conference USA games, UTEP collectively is shooting free throws under 50-percent. It sounds almost impossible to believe, but the Miners are currently at 47.6% from the line.
Since UTEP started counting team stats in the 1953-54 season, the lowest free throw shooting percentage by the Miners was in 1977-78. That team shot a combined 61% from the foul line. The next worst was 62.9% in the 1957-58 season.
What is even more interesting about this season is that most of the Miners newcomers were all solid free throw shooters prior to their arrival at UTEP. Here is a better look at this trend.
Why are the Miners so bad at the line? Is it because they are gassed from their style of play, which features high-energy and tenacious defense, while hustling to every loose ball? Is it mental?
If I had to guess, I would pick that it is mental at this point. Maybe head coach Joe Golding can bring a hypnotist to practice to try and solve his team's issues at the charity stripe. Even if they shoot a thousand free throws a day, it is different when the lights are on in a big moment. I hope this team can figure out their free throw issues soon, since conference play is here and C-USA is a better league than they have been in years.
Pitt Comes Back Against UCLA to Win 2022 Tony The Tiger Sun Bowl
The Pitt Panthers came back from a 14-point deficit in the second half to defeat UCLA 37-35 in a wild finish at the 2022 Tony The Tiger Sun Bowl.