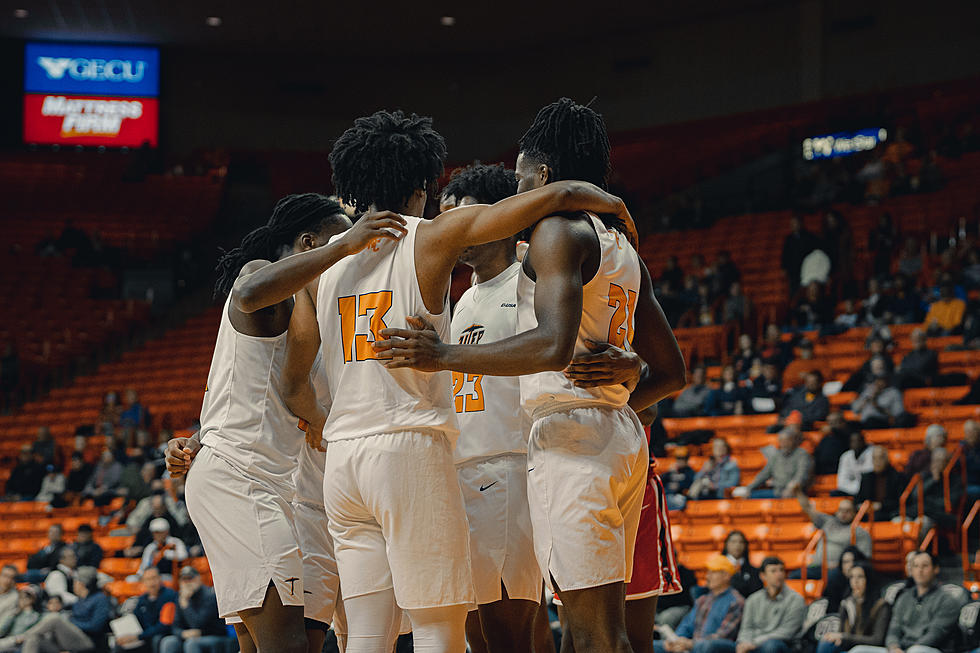 How UTEP Basketball Can Avoid Florida Atlantic in C-USA Tourney
UTEP Athletics.
Tomorrow afternoon, the UTEP men's basketball team will wrap up their regular season with a home contest against Middle Tennessee. The Miners have lost nine of their last 11 games and they currently are in 10th place in the Conference USA standings. As it stands, the best UTEP can do is finish nine while a loss to the Blue Raiders tomorrow afternoon would ensure that they finish 10th heading into next week's C-USA Men's Basketball Championship.
Here are the two scenarios:
A. UTEP defeats Middle Tennessee and Florida International loses at Rice. In this case, both the Miners and Panthers would have identical 7-13 conference records, but UTEP would have the head to head advantage since they swept the series with FIU. This would elevate the Miners to a 9-seed next week in Frisco. Although Louisiana Tech currently has a 7-12 league record, they hold the tiebreak over both FIU and UTEP. The Miners would most likely play La Tech (who hosts FAU tomorrow) in the 8 vs. 9 game next Wednesday at 4:30pm MT, with the winner to meet top overall seed Florida Atlantic Thursday at 4:30pm MT.
B. UTEP loses to Middle Tennessee and guarantees their 10-seed finish no matter what happens in the other games tomorrow. In this case, the Miners would most likely play 7-seed Western Kentucky next Wednesday at 7pm MT. If UTEP was to win this game, they would meet two-seed North Texas on Thursday evening at the same time. The Mean Green have clinched the second spot in C-USA. The only way that UTEP would play FAU in this part of the bracket would be if they met in the conference championship.
Based on those scenarios, I would much rather see the Miners battle North Texas than FAU. However, the way Joe Golding's team has played over the last six weeks, it might not matter. Although they have hung close with nearly every conference opponent, the Miners do not look like a team that it is currently capable of making a postseason run.
UTEP Defeats Old Dominion in 2022 C-USA Tournament
UTEP dominated Old Dominion and led wire to wire in their 74-64 win in the C-USA Men's Basketball Tournament.