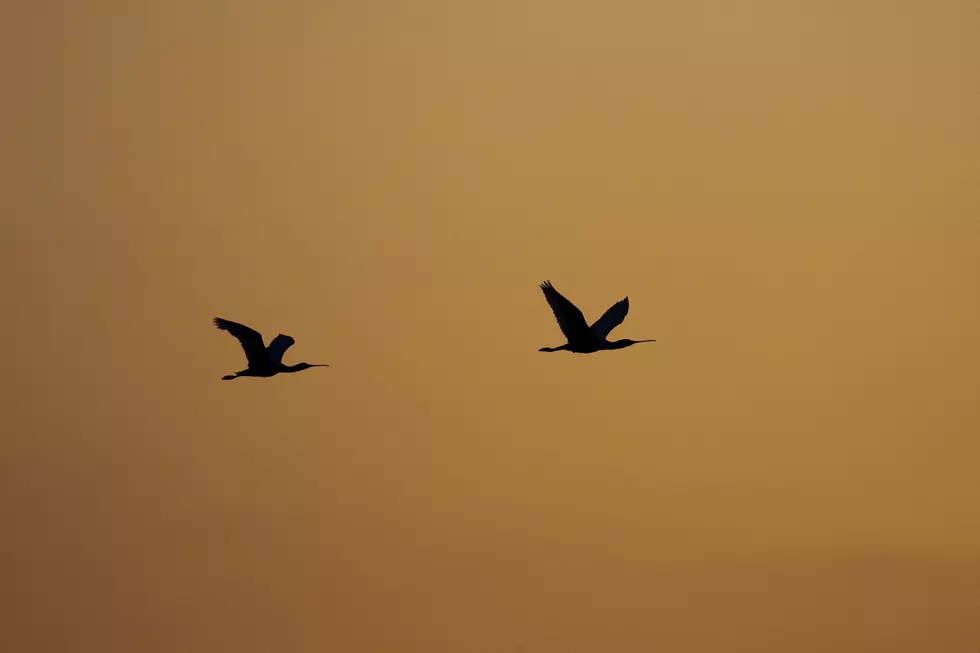 Tropical Bird Lands in El Paso Due to Winter Storm
Getty Images
The winter storm in El Paso has brought us an unexpected guest: a Magnificent Frigatebird. The El Paso Zoo posted pictures of our guest and explained exactly how she got here.
Does anyone else get the urge to say "MINE" when seeing this bird? Just me?
According to the El Paso Zoo, a Good Samaritan brought in the bird to Stick House Sanctuary, which is a state and federally licensed wildlife rehabilitation and animal welfare organization here in El Paso. They then transferred the bird to the El Paso Zoo. What a journey for this bird!
The Magnificent Frigatebird is a sea bird that is normally found on the tropical waters of the Gulf, Atlantic or Pacific Coasts. Because of the winter storm, birds like this cutie can be detoured into different locations- which can be very scary for the bird.
Luckily, the bird is in good hands! The chief veterinarian at the El Paso Zoo, Dr. Milne, has informed everyone that this Frigate has no broken bones or major injuries, she is just hungry and weak. So with some time, TLC, and plenty of fish, this beauty will recover from her accidental desert voyage in no time!
Enter your number to get our free mobile app
Meanwhile, our friends over at the Stick House Sanctuary have given some tips on how to help our wild friends during cold weather. You can give them things such as:
Uncooked oats
Cereal
Cooked rice (ideally brown rice)
Soaked dog kibble
Raw peanuts, walnuts or other
Wild birdseed
Remember, if you have pets, bring them in! You can also report pets that are left outside, or are wandering, by calling 311 and providing as much information as possible!
KEEP LOOKING: See What 50 of America's Most 'Pupular' Dog Breeds Look Like as Puppies