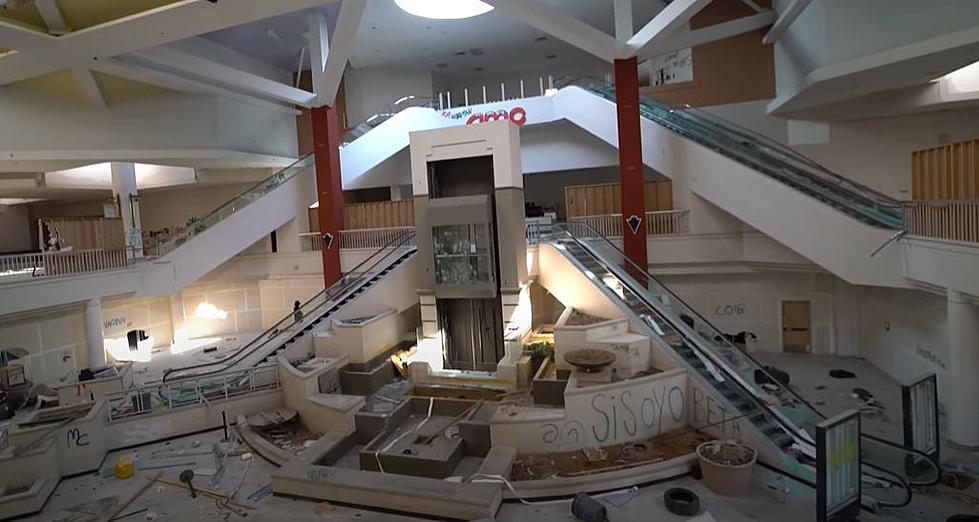 This DEAD Mall In Texas Has Been Abandoned And Is Being Demolished!
Abandoned Dallas Via YouTube
Are malls a thing of the past? I hope not; maybe I'm old school but man MALLS just have a place in our memories, right? Well, unfortunately, we are seeing more malls MALL throughout Texas either closing, being demolished, or BOTH! Like this one!
This iconic TEXAS mall has seen its last days. It's been abandoned for a while and has been in the process of being demolished. But, thanks to the awesome VIDEO from  The YOUTUBE channel Abandoned Dallas, we are able to take a look at this abandoned mall.
• ABANDONED MALL IN DALLAS TEXAS: VALLEY VIEW MALL
Address: 13331 Preston Road -  Dallas, Texas
Opening Date: August 1973
Closing Date: March 2019 (Enitre Mall Vacated)
A Look Inside DEAD MALL In Dallas Texas!
• SOME HISTORY OF THE MALL
According to wiki....
Valley View Center is a dead mall located at Interstate 635 and Preston Road in northDallas, Texas, U.S.[4] It is owned and managed by Dallas-based Beck Ventures. The anchor stores that were once JCPenney, Macy's, Sears, and Dillard's are all vacant.

Originally developed in 1973, the mall flourished and expanded during the 1980s, but began to encounter financial difficulties by the 1990s. Bloomingdale's closed its location in 1990, which triggered a court battle with the mall's then-owner, LaSalle Street Fund, when Montgomery Ward attempted to acquire the anchor space once occupied by Bloomingdale's, which resulted in the space remaining empty until JCPenney opened there in 1996. The site of the mall's original movie theater closed in 1991
• CHECK OUT THE AWESOME VIDEO BELOW!
• NEWS VIDEO ABOUT A RECENT FIRE AT THE MALL!