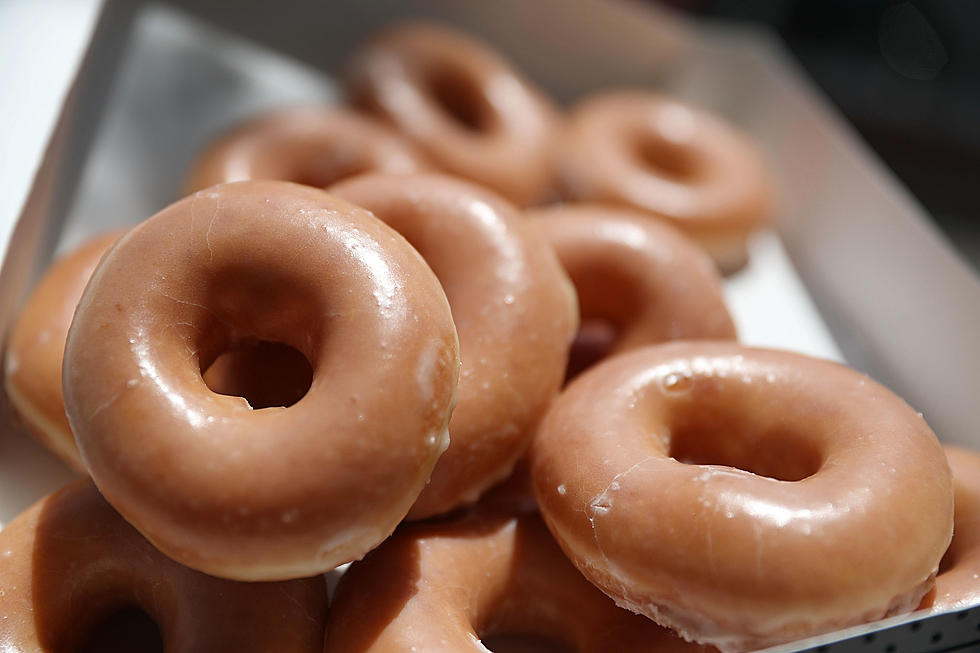 There's A Sweet Treat You Can Enjoy If You Got The COVID Shot
Joe Raedle
Have you received your covid shot yet? If you received one or two, we know of a sweet deal you can enjoy. Many Americans are lining up to receive their COVID-19 shot but some are still wary about whether or not they should be getting poked. Jobs are offering paid time off to go and even some are offering cash incentives to employees to get them to go and get vaccinated, according to Benefit News.
If you don't work for a company that is offering PTO or cold, hard cash to get get your hot, maybe food is something that tickles your fancy. Krispy Kreme locations are offering a free original glazed doughnut to anybody who has been vaccinated.
Enter your number to get our free mobile app
All you have to do is show your vaccination card at your local Krispy Kreme and get a free glazed doughnut. Even better? You can enjoy this deal for the rest of 2021 and it isn't a one-time deal. Which is a good thing, considering it would be hard for them to keep track of who's received their free doughnut already.
You can enjoy this deal at any time and any day of the week and no additional purchase is necessary. The Krispy Kreme company is dedicated to doing their part to encourage people to get their COVID-19 vaccination by offering up to four hours of paid time off for employees to go get their shot and donating random doughnut deliveries to healthcare workers, according to Fortune.
LOOK: Answers to 30 common COVID-19 vaccine questions
While much is still unknown about the coronavirus and the future, what is known is that the currently available vaccines have gone through all three trial phases and are safe and effective. It will be necessary for as many Americans as possible to be vaccinated in order to finally return to some level of pre-pandemic normalcy, and hopefully these 30 answers provided here will help readers get vaccinated as soon they are able.