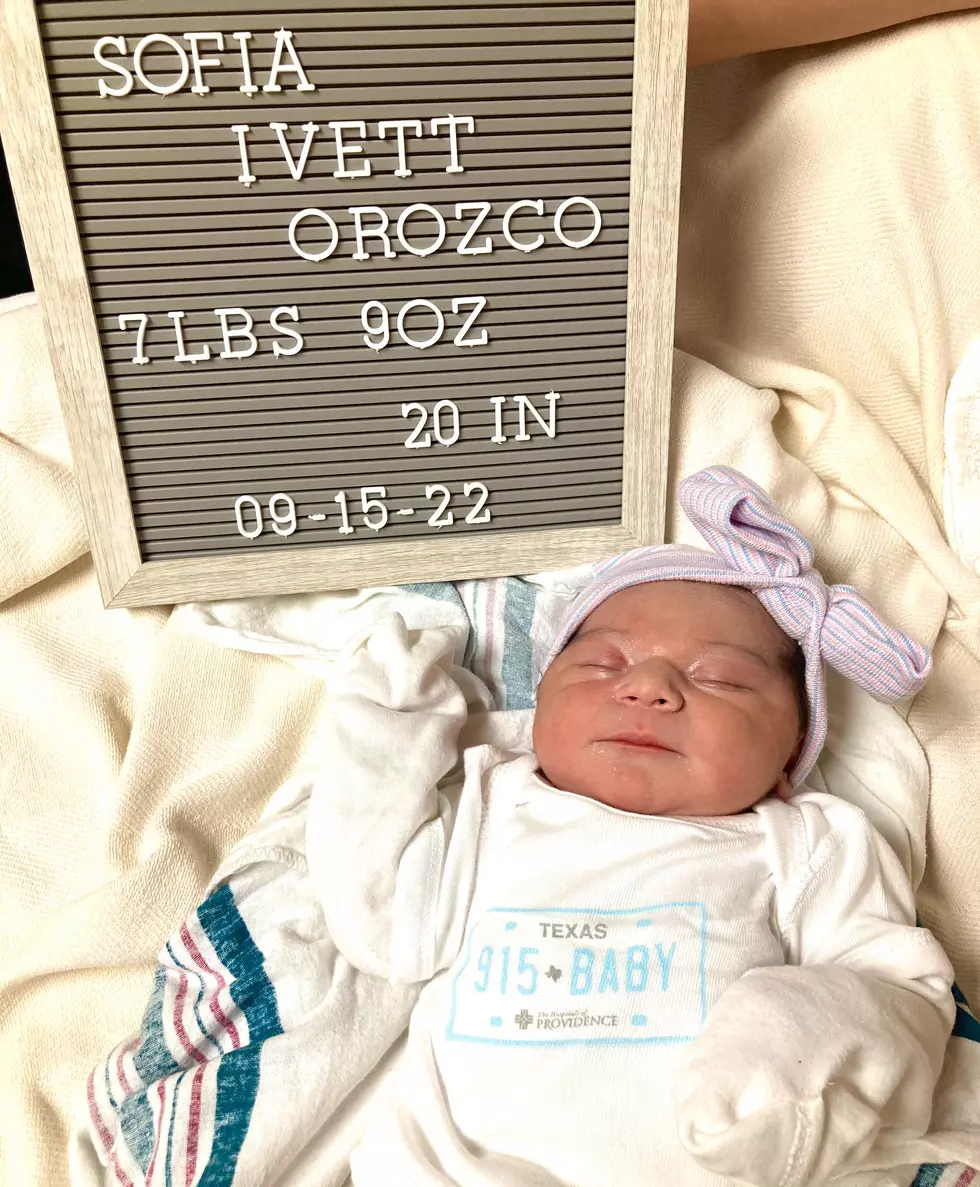 The Hospitals Of Providence El Paso Welcome 915 Baby
Hospitals of Providence
Just call her NINE-ONE-FIVE, baby!
The Hospitals of Providence in El Paso celebrated '915 Day' in Labor & Delivery.
Delivered?
Their newest, sweetest little package whose name is Sofia Ivett Orozco. She was the first baby born on 9/15/2022 at The Hospitals of Providence... and just in time! Proudly donning her 915 onesie, mom and dad will be able to join in on some of the 915 festivities! This marks the first official '915 Baby' in history - as one wasn't announced previously.
Oh baby! If Aaron Jones gets his first touchdown of the season this weekend for the Green Bay Packers, the 915 shout out will be a special one for these parents!
9-1-5! 9-1-5! 9-1-5!
After making it official last year, '915 Day' has been a fun celebration for El Pasoans. It also happens to fall on the day that Hispanic Heritage Month begins! An awesome time of the year to be in El Paso...and celebrate!
If you want a walk down memory lane, Joanna mapped out the list of festivities that happened last year leading up to '915 Day'. Check it out here! I always love to compare. She also highlighted the Chuco Tour from 2021 that featured the BEST of El Paso! Where would we be without Joanna? 
El Paso was established in 1827 by Juan María Ponce de León. In 1873, after the arrival of the Southern Pacific Railroad - El Paso officially became a city.
Congratulations to the Orozco family and their 915 bundle of joy. Coming up next? Mexican Independence Day! The party never ends in El Paso.
5 Rooftop Bars in El Paso