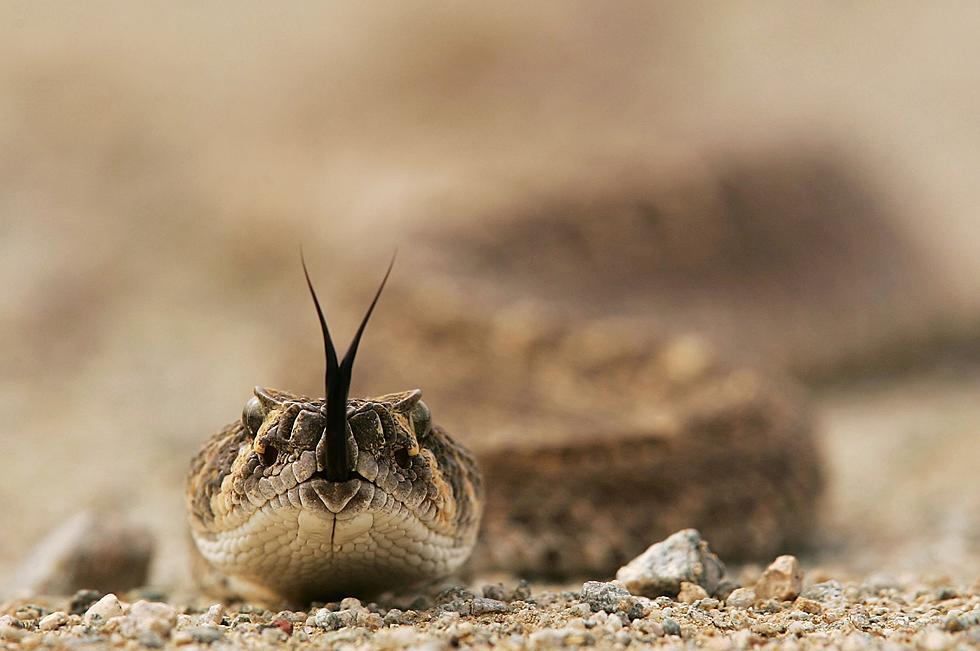 Texas Town's Rattlesnake Roundup Goes Up in Smoke…Literally
David McNew, Getty Images
The town of Sweetwater in Texas has gained notoriety for its annual "rattlesnake roundup," which involves collecting thousands of pounds of rattlesnakes, displaying them, and then skinning them for leather goods.
According to Reuters, the method used to capture the snakes involves injecting gasoline into the crevices where they hibernate, causing them to come out in search of fresh air.
Enter your number to get our free mobile app
Rattlesnake hunter Jeffery Cornett explains that they put about a quarter or half a cup of gasoline in the back of the crevices, and the snakes will start moving towards the front, where they are then caught.
However, this practice has drawn criticism from experts who describe it as "absolutely horrific."
Matt Goode, a rattlesnake expert and research scientist at the University of Arizona, argues that while hunting can be an effective way to manage animal populations, it needs to be properly regulated.
Goode warns that putting gasoline in dens could harm other wildlife.
The director of operations for the Rattlesnake Conservancy, Tiffany Bright, points out that other states, such as Pennsylvania, have regulations in place to limit the number of rattlesnakes that can be collected during roundups.
However, Texas does not have any oversight or regulation in place for hunting rattlesnakes. In Texas, one can pour gasoline into the environment and collect as many rattlesnakes as they find.
Proper regulation of hunting is necessary, according to experts, and Texas could learn from others that regulate rattlesnake roundups.
Let me know what you think about this annual tradition at nico@klaq.com
KEEP READING: Scroll to see what the big headlines were the year you were born