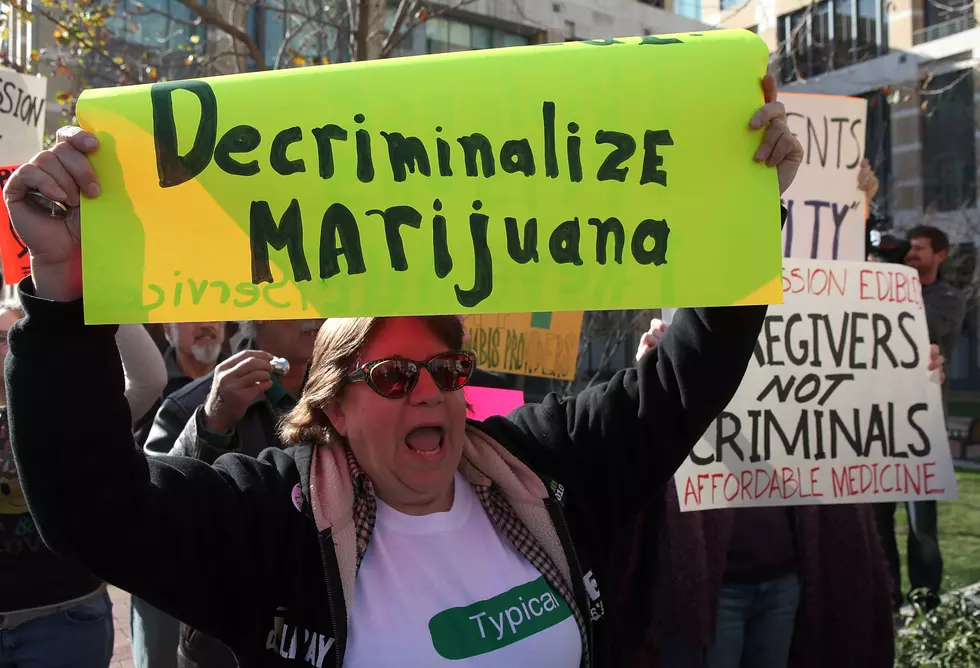 Texas Lawmakers Pre-File Marijuana Bills for 2021 Session
Getty Images
I'm telling you, this is just a matter of time. It's a race that Colorado, Oregon, Washington, and even Arizona have already finished. The race to legalize marijuana. Every time I think about it, my brain immediately goes to the race game at the fair. You know that one. You have a squirt gun and have to hit a target to get your horse to move down the line. Except instead of horses it's joints, and instead of trying to hit the target, Texas spent the first half of the race spraying water wildly on the other contestants.
The entire country is a pinch economically, so lawmakers are trying to think of creative ways to bring in money. Roland Gutierrez recently tweeted out:
According to his bio, Roland Gutierrez is:
State Rep. for HD 119 (Bexar). Energy Resources and Pensions, Investments & Financial Services Committees. Attorney, business owner and loving father.
Legal sales under Gutierrez's legislation would carry a 10 percent tax on sales, which would fund schools, border security and local law enforcement. Gutierrez said the measure could also generate "at least 30,000 high-paying jobs" in the state.
This isn't the only bill that is going to deal with the decriminalization of marijuana. El Paso's Rep. Joe Moody has another one, labelled HB447. There's also HB 441 from Rep. Erin Zwiener. This past Monday was the first day legislation could be pre-filed by Texas lawmakers, and more marijuana bills are expected to be brought to the table for the 2021 session.
It's just a matter of time folks. Just a matter of time.
See New Words Added to Dictionary.com in 2020